1966 Chevelle Trivia
[ 1964 ] | [ 1965 ] | [ 1966 ] | [ 1967 ] | [ 1968 ] | [ 1969 ] | [ 1970 ] | [ 1971 ] | [ 1972 ]
Any interesting trivia for 1966 Chevelles? Let me hear from you and be sure to specify 1966 trivia.
»» All 1966 station wagon and El Camino body styles have vented gas caps, all others have non-vented caps.
»» U.S-built Chevelle VINs continued with the division, series, body style, and year such as 136176. Canadian Chevelles continued to have the production year as the first digit in the VIN, i.e., 613617. See the 1966 VIN page for more information.
»» The first year for the SS396 series. This performance series came standard with a 396 cubic inch engine rated at 325 horsepower. The SS396 series was available in a sport coupe (13817) or convertible (13867) body style. Two optional 396 V8s were offered over the base 325hp model. A 360hp and 375hp version were optional under RPO L34 and RPO L78 respectively. Standard transmission for the SS396 was a heavy duty 3-speed manual with 3 different 4-speeds or a Powerglide automatic were optional.
»» Gauges (RPO U14) were optional in 1966 and could be ordered on both SS396 series Chevelles as well as any L6 or V8 Malibu sport coupe, convertible, or sedan pickup and included oil pressure, water temperature, ammeter, and tachometer.
»» The tachometer (RPO U16) could be ordered individually in 1966 and could be ordered any V8 Chevelle. Neither the tachometer nor gauges were standard with the SS396 series so "SS gauges" is a misnomer.
»» A front bench seat and H.D. floor-shifted 3-speed transmission was standard on the SS396. Bucket seats were optional on the SS396 and could be ordered on the Malibu sport coupe, Malibu convertible, and the Malibu series sedan pickup (13680) as well.
»» The same three 396 engines were also available in the 300 Deluxe and Malibu series sedan pickup but there was not an SS396 El Camino in 1966.
»» Both the Malibu and SS396 sport coupe received a new body type designation of "17" due to the new 'strut back' top design.
»» Although there are engine codes for the 327/350hp L79 engine (EP, ER, and ES), none are known to have been sold in 1966 Chevelles.
»» Early SS396 models had a blacked-out rear cove but was discontinued early in the model year. Dealers often painted the rear cove black because it looked sportier and cars sold better.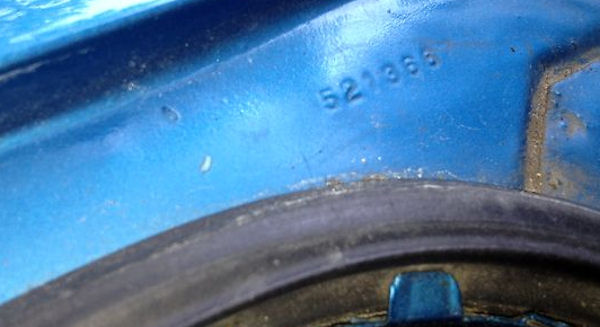 »» The 7-digit number found stamped in the gutter of the trunk is not, NOT, a partial VIN. The last 5 digits represent the series (such as 13667 or 13867) because these two series deferred in the stamped trim holes. The first 2 digits of the number represent the week of the calendar year the panel was stamped. Sometimes the 2-digit week number will follow the 5-digit series number. It just depends on how they set up the stamp dies that week.
»» Only Baltimore, Fremont, and Kansas City built all body styles in 1966; Atlanta built all except convertibles and El Caminos; Flint only built sport coupes and 4-door sedans; Framingham built sport coupes, 4-door sedans and sport sedans.
Bucket Seat Piping

Correct - note piping only on the seat back.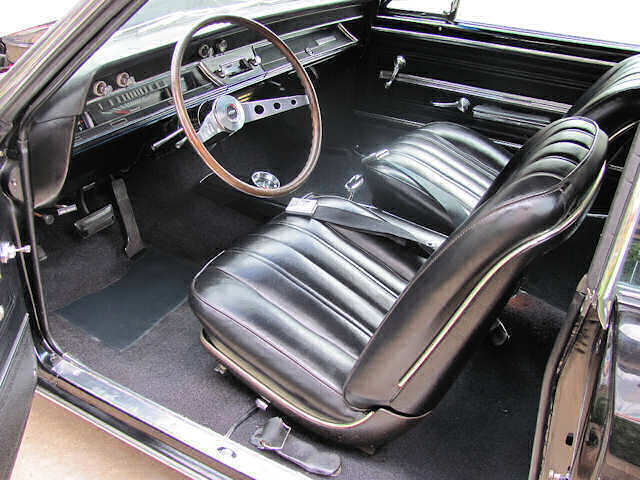 Incorrect - note piping on seat back (correct) and seat bottom (incorrect)
---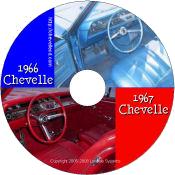 Want more in-depth information on 1966/1967 Chevelles? Take a test drive of my 1966/1967 Chevelle Reference CD.