1966 Chevelle Interiors
[ 1964 ] | [ 1965 ] | [ 1966 ] | [ 1967 ] | [ 1968 ] | [ 1969 ] | [ 1970 ] | [ 1971 ] | [ 1972 ]
Steering Wheels (Group 6.513)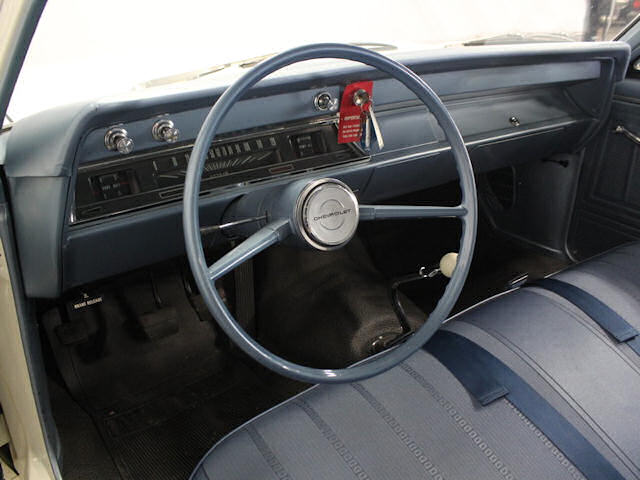 The base Chevelle 300 steering wheel was a simple two-spoke design with a center horn button.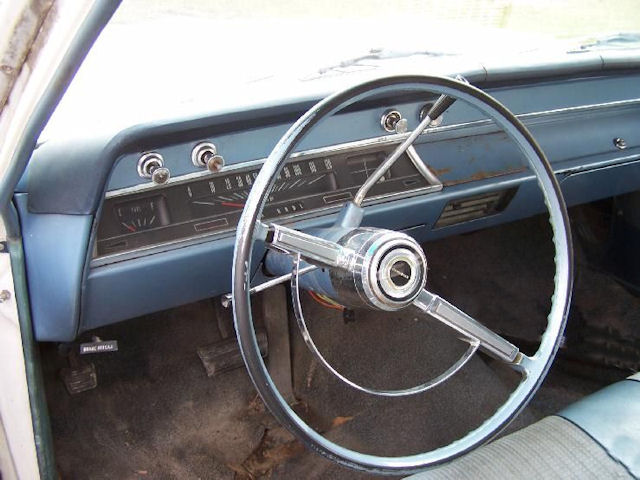 The Chevelle 300 Deluxe steering wheel added a bright horn ring and the horn could now be activated by the ring or using the thumb, one of the two areas of the horizontal bright bar. As in previous years, the steering wheel was color coordinated with the interior color.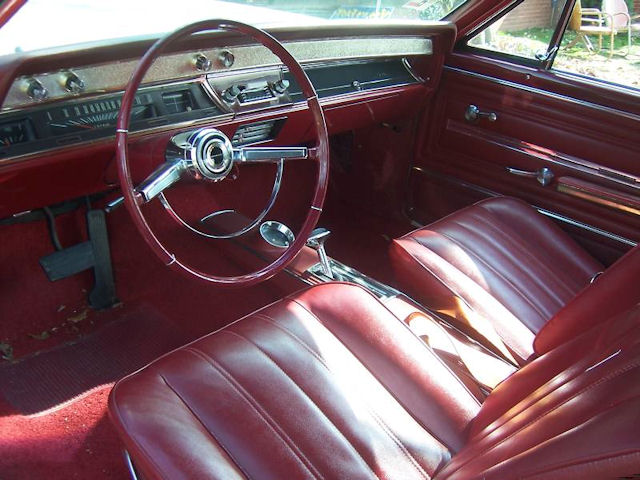 The Malibu and SS396 shared the same deluxe steering wheel. Essentially the same as the 300 Deluxe wheel with the addition of the 4 bright rings on the outer rim. Both the Malibu and SS396 series have Chevelle on the horn button.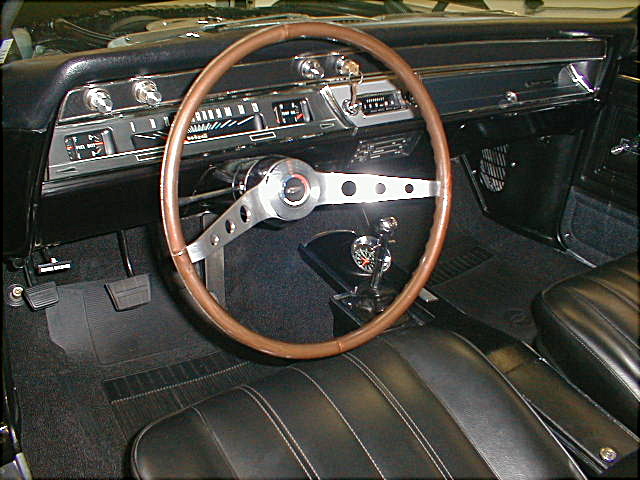 The simulated wood steering wheel was available on any 1966 Chevelle as option RPO N34.
Door Panels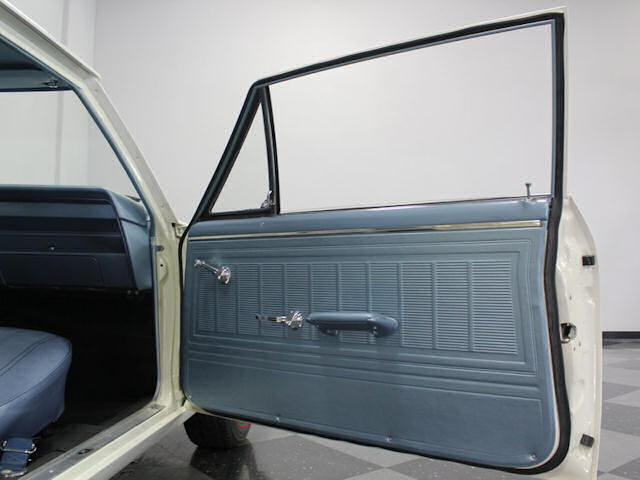 Chevelle 300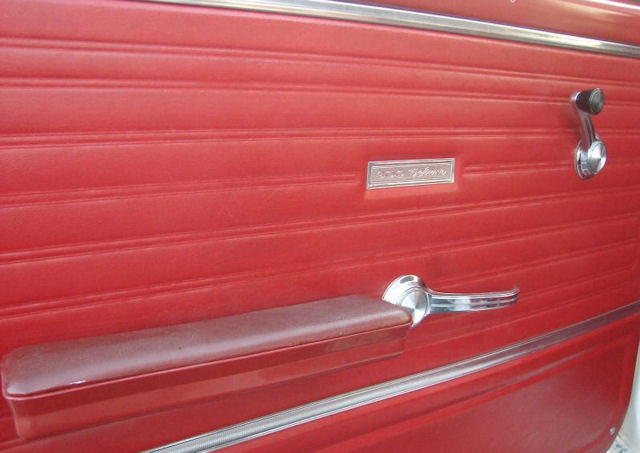 Chevelle 300 Deluxe.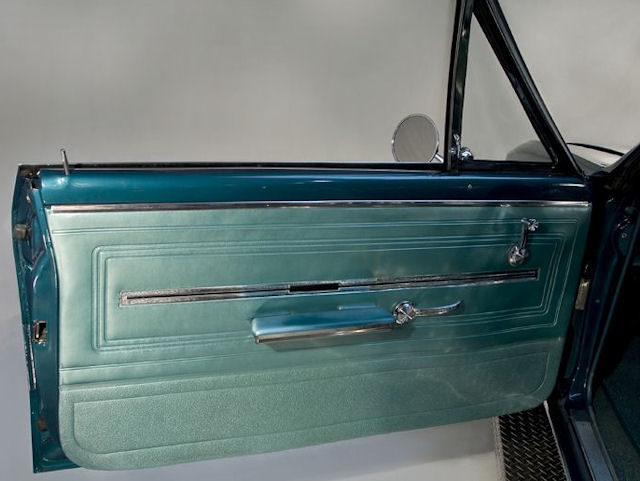 Malibu/SS396 in turquoise.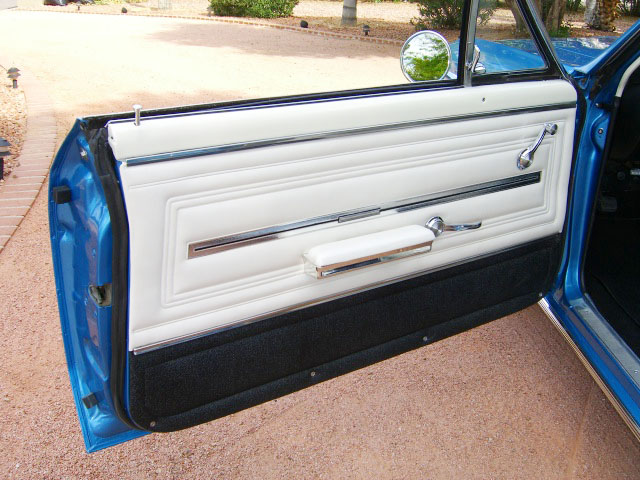 Malibu/SS396 shown in white with black trim.
Instrument Panel - Group 10.000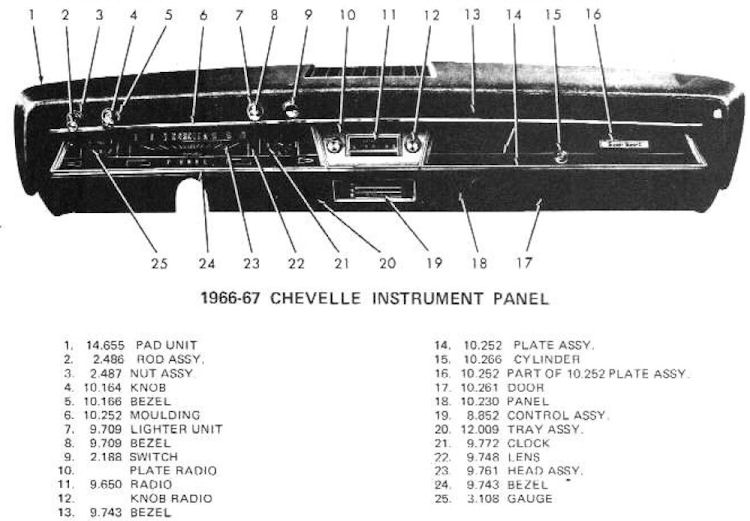 Although the 1966 and 1967 Chevelle instrument panels enjoy the same general shape, there are many differences such as trim, emblems, dash pads, switches etc. See my 1966/1967 Chevelle Reference CD for year-specific information.
Instrument Cluster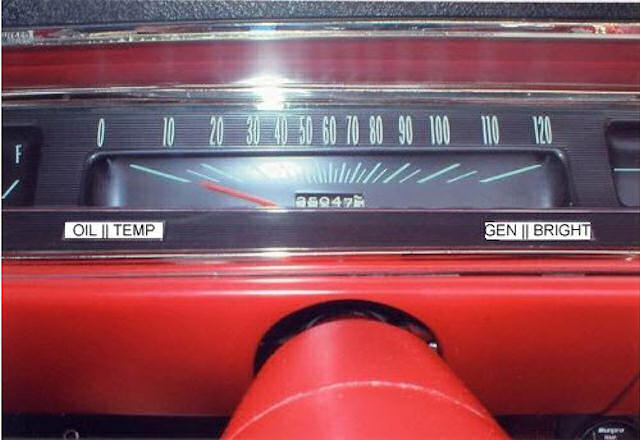 1966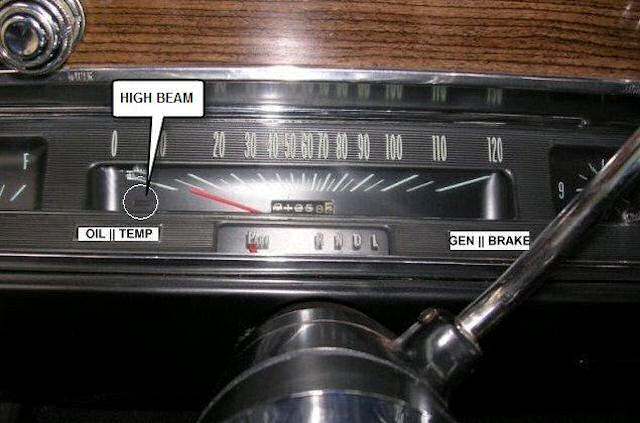 1967
Although the 1966 and 1967 instrument panels are similar, there are several differences:
** The spacing between the numbers on the lens is different.
** The 1967 cluster has provision for high beam indicator lamp.
** The warning and indicator lamps in the two lower rectangular pods are different. On a non-gauge cluster (as both of these are) both years used the left pod for oil and water temp indicator lamps but the 1966 model year used the right pod for generator and high beam while the 1967 model year used this for the generator and parking brake lamp.
One should disregard the column shift automatic of the 1967 image as opposed to the 1966 image which is either a manual 3-speed column shift or manual/automatic floor shift cluster. The same transmission shift location would be used for both years with the same transmission/shift combination.

When RPO U14 Special Instrumentation was ordered, the left rectangular pod changed to just the high beam indicator and the right pod to parking brake warning lamp for both years. The spacing of the speed numbers remained the same as a non-instrument cluster; this is for a 1966 Chevelle.
---
Seat Belts (Group 14.875)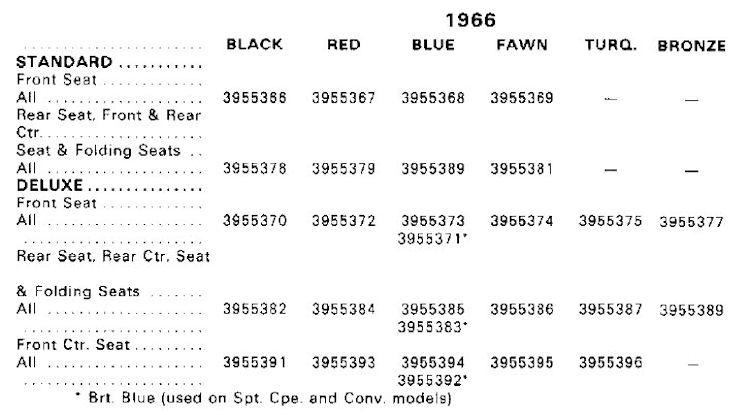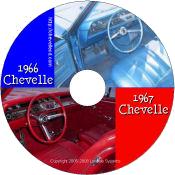 Want more in-depth information on 1966/1967 Chevelles? Take a test drive of my 1966/1967 Chevelle Reference CD.