1969 Chevelle Miscellaneous Paperwork
[ 1964 ] | [ 1965 ] | [ 1966 ] | [ 1967 ] | [ 1968 ] | [ 1969 ] | [ 1970 ] | [ 1971 ] | [ 1972 ]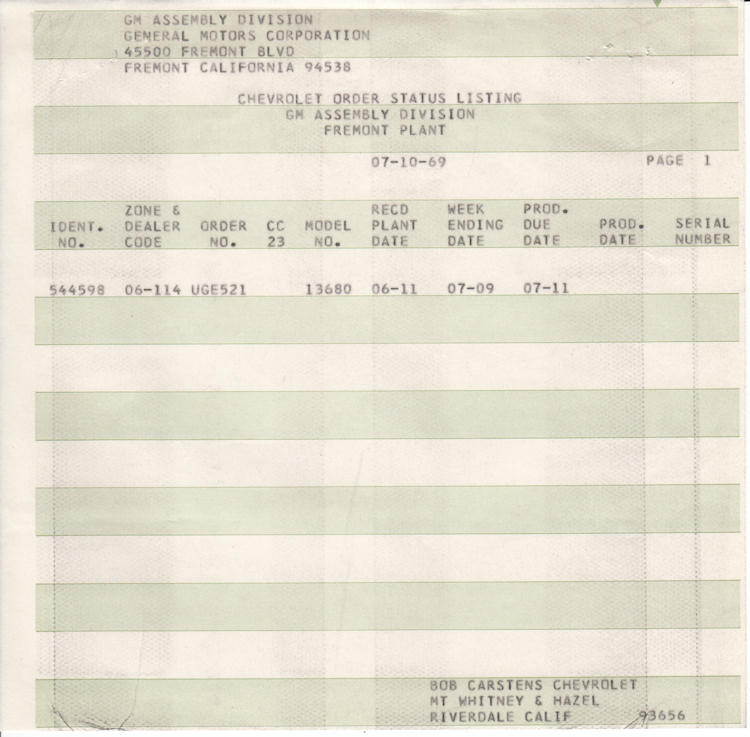 Fremont assembly plant order status to dealer. The order number UGE521 is for the El Camino order form shown below on this page. The order was written by the salesman on 6/4, arrived at the factory on 06-11 and has a 07-11 scheduled build date. Note the "WEEK ENDING DATE" of 07-09 which is a Wednesday.
1969 was a transition year from BODY & CHASSIS BROADCAST COPY sheets to single build sheets. See more plant examples here.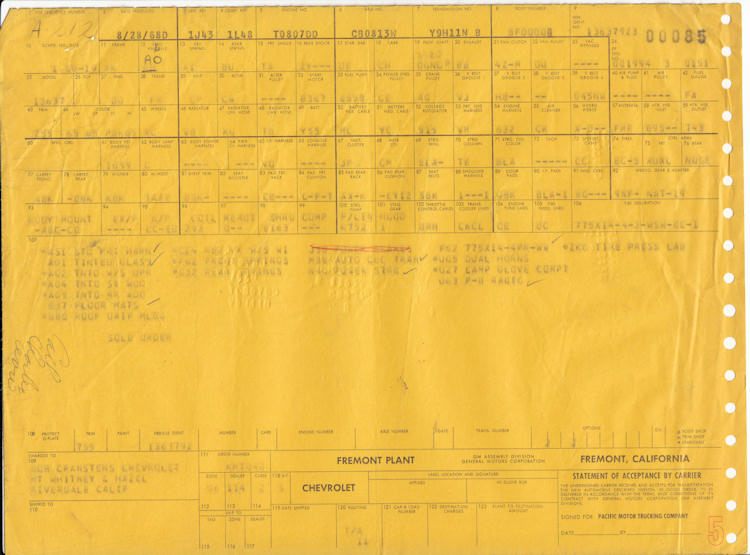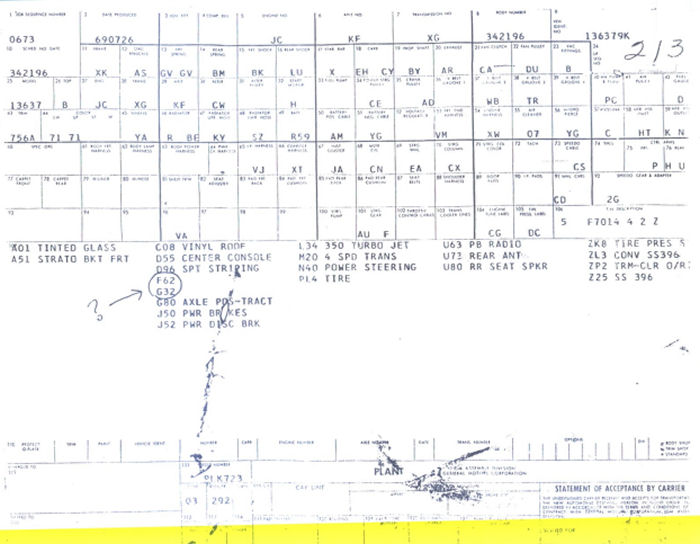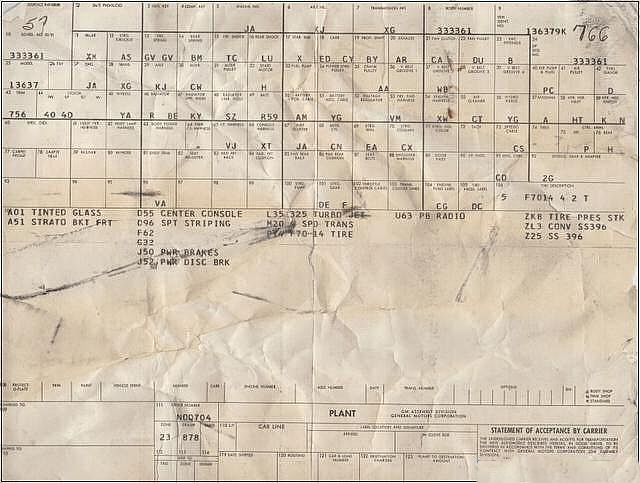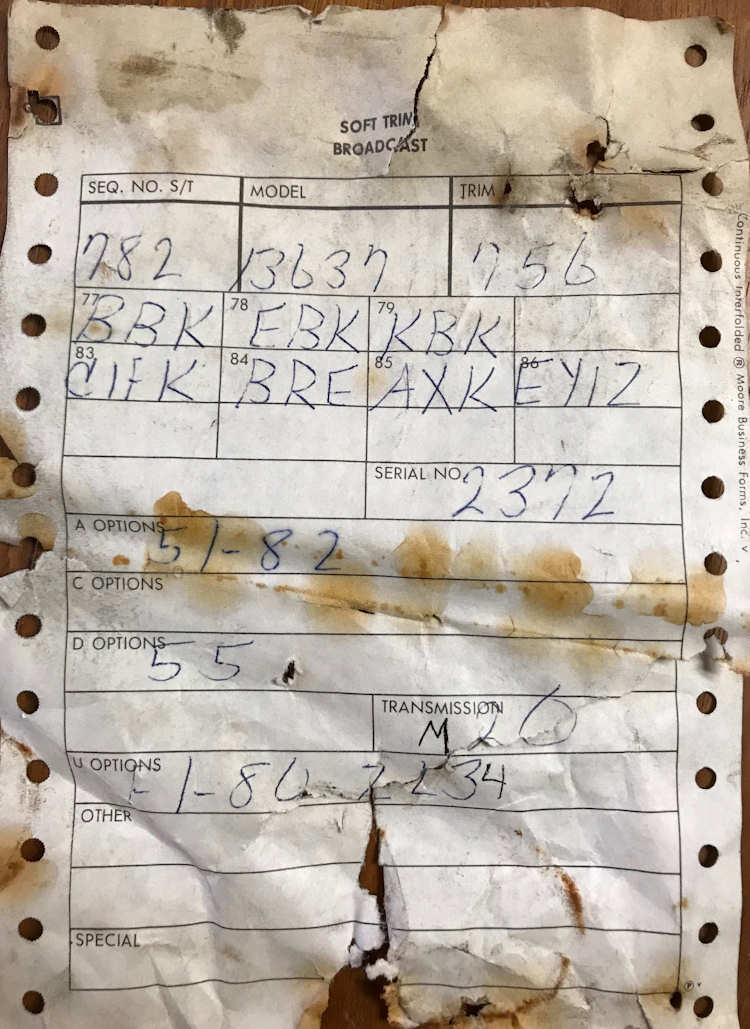 Soft Trim Broadcast Sheet - Note D55 console, M20 Muncie 4-speed, and L34 engine.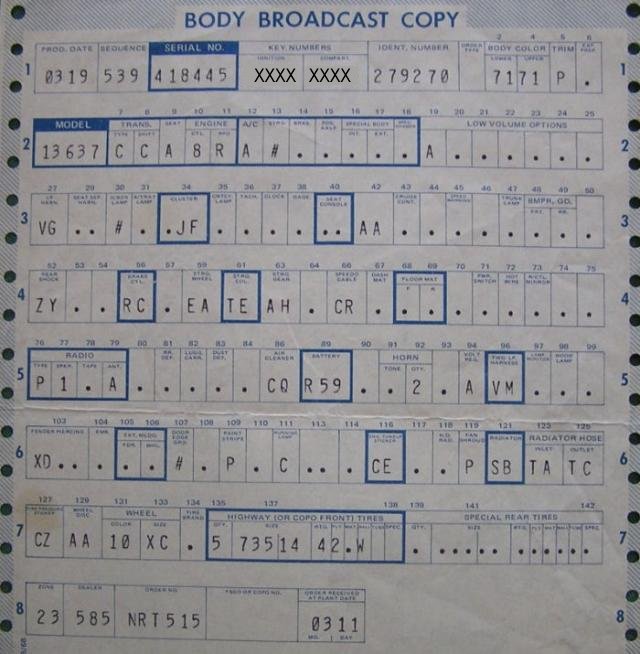 Kansas City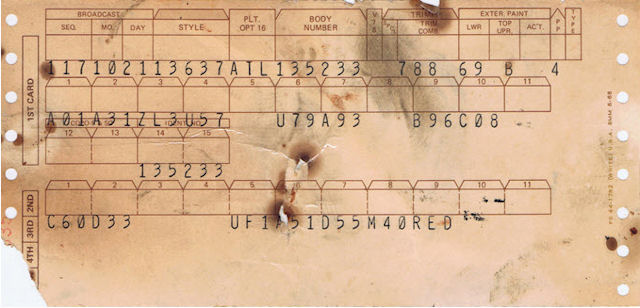 Atlanta trim broadcast sheet.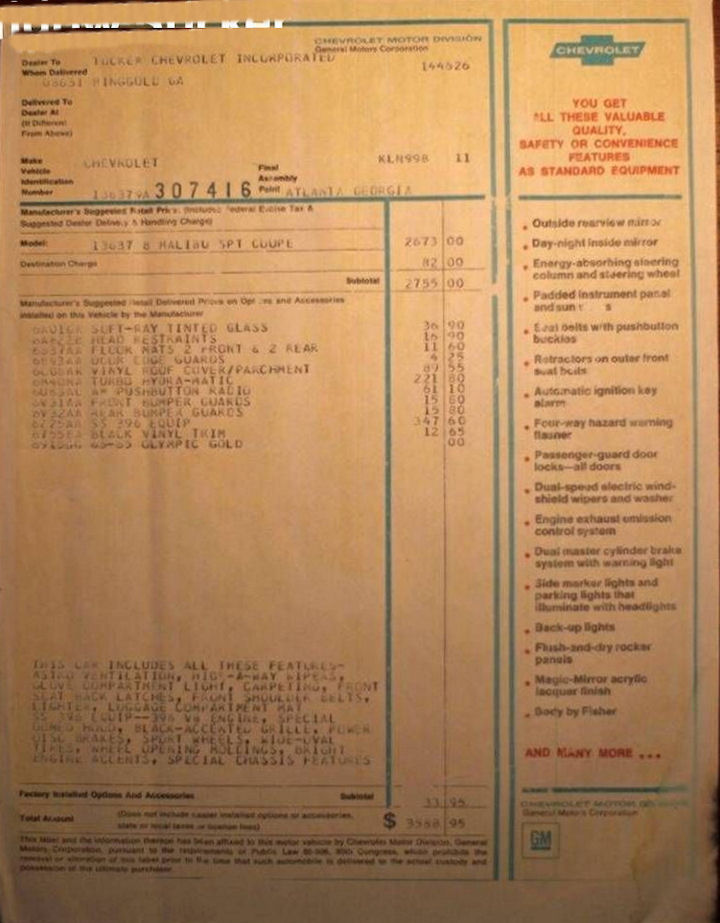 Atlanta window sticker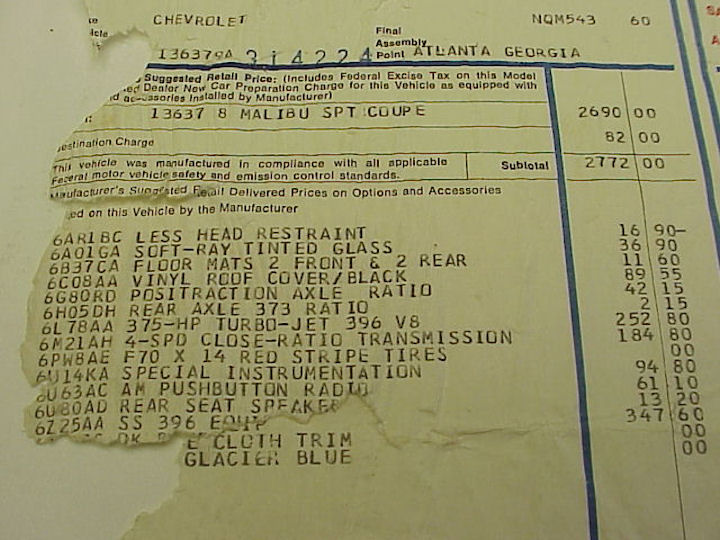 Atlanta window sticker showing rare AR1 Less Head Restraint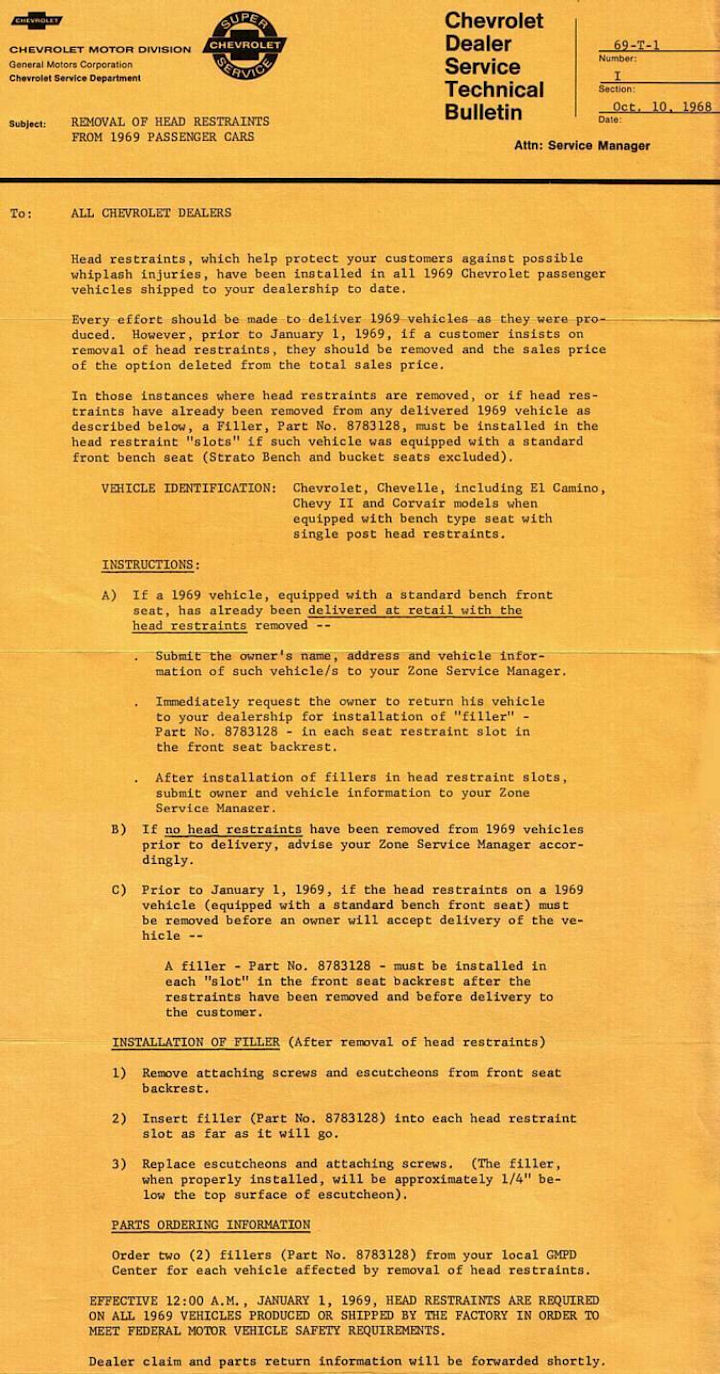 It was not uncommon then (or even now) for dealers to buy/trade/transfer a car from one to the other. Here a Malibu sport coupe is being transferred to one dealer and that dealer is transferring a full size Chevrolet to the other.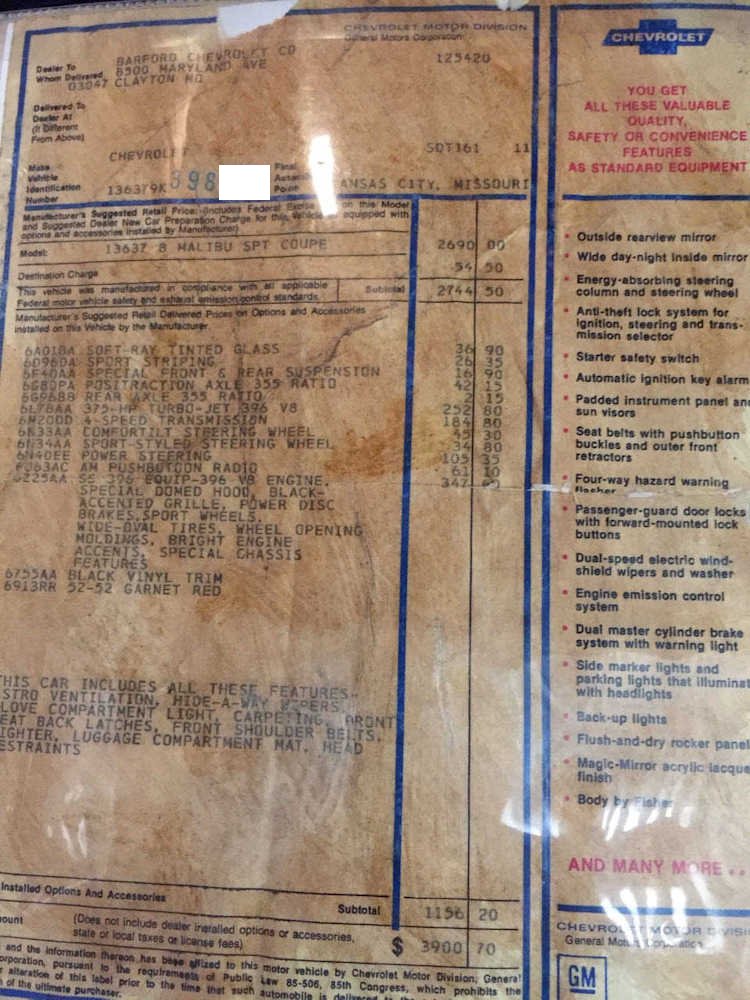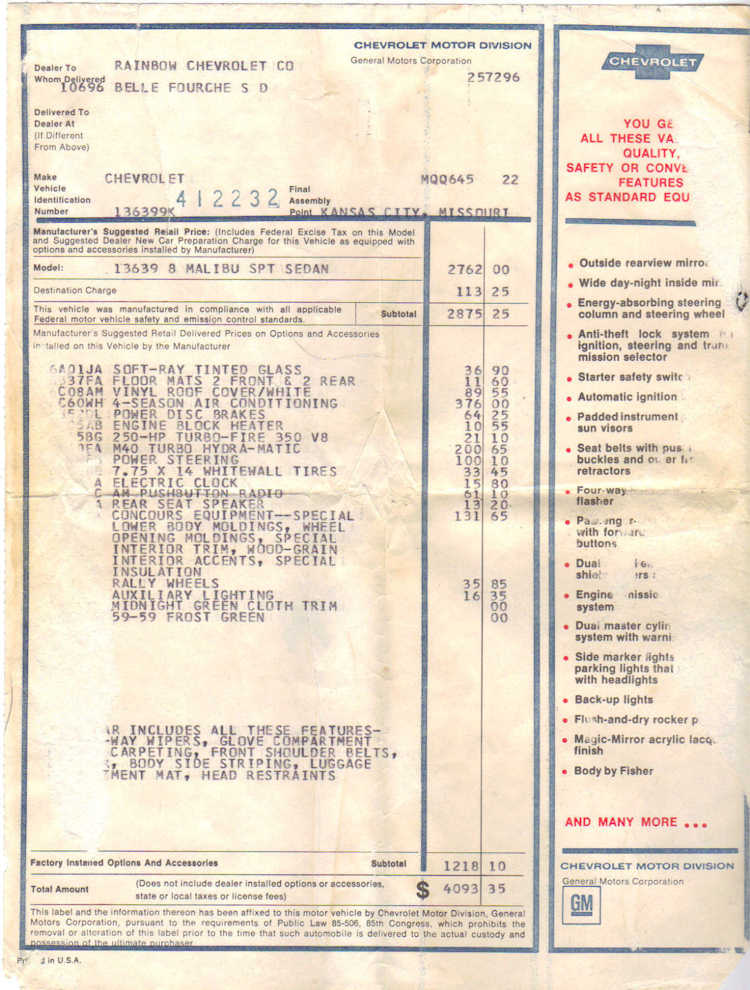 Kansas City window stickers
Malibu Sport Coupe Order Form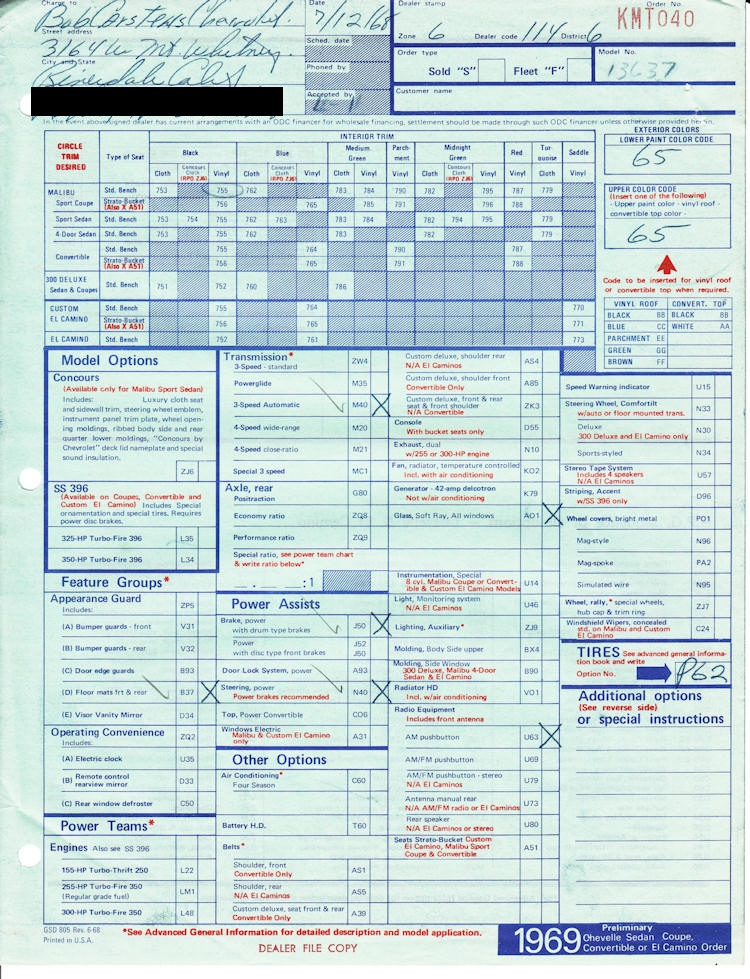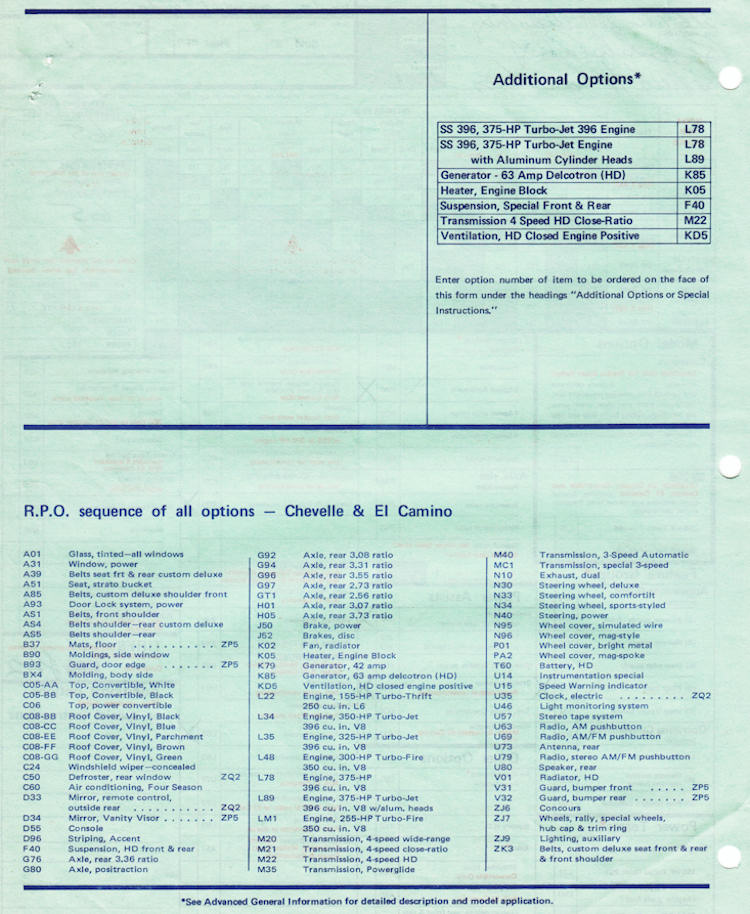 Revision 6-68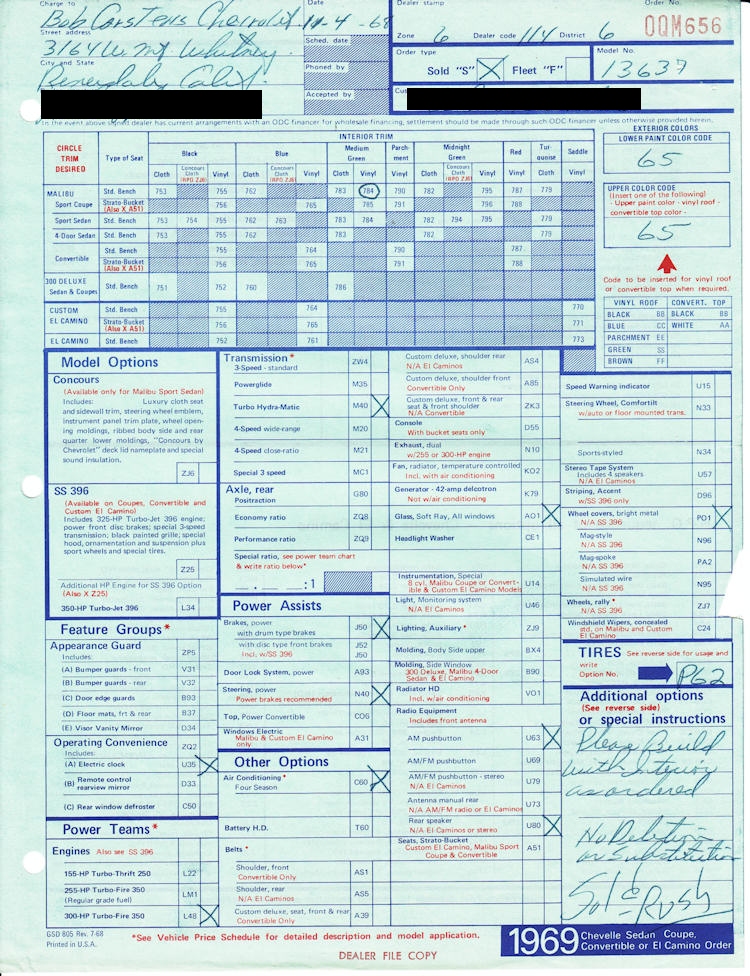 Rev 7-68
Note the dealer override on the interior color. This car is paint code 65 65, Olympic Gold, and interior being ordered is code 784, green vinyl bench seat. This trim code is not one of the "recommended" choices for the exterior paint color, hence the override notation by the dealer. Only black and parchment were "recommended choices" for Olympic Gold.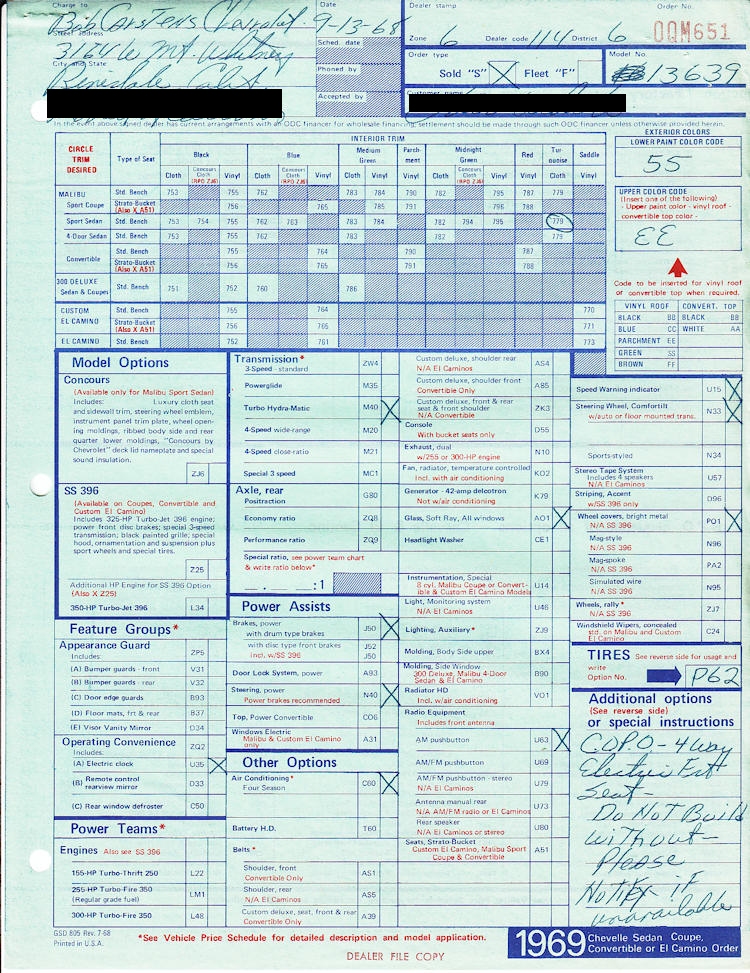 Rev 7-68
Note the COPO request for a power front seat. Apparently the car was not built with the power seat as neither the Car Shipper nor the build sheet show any indication of a power front seat.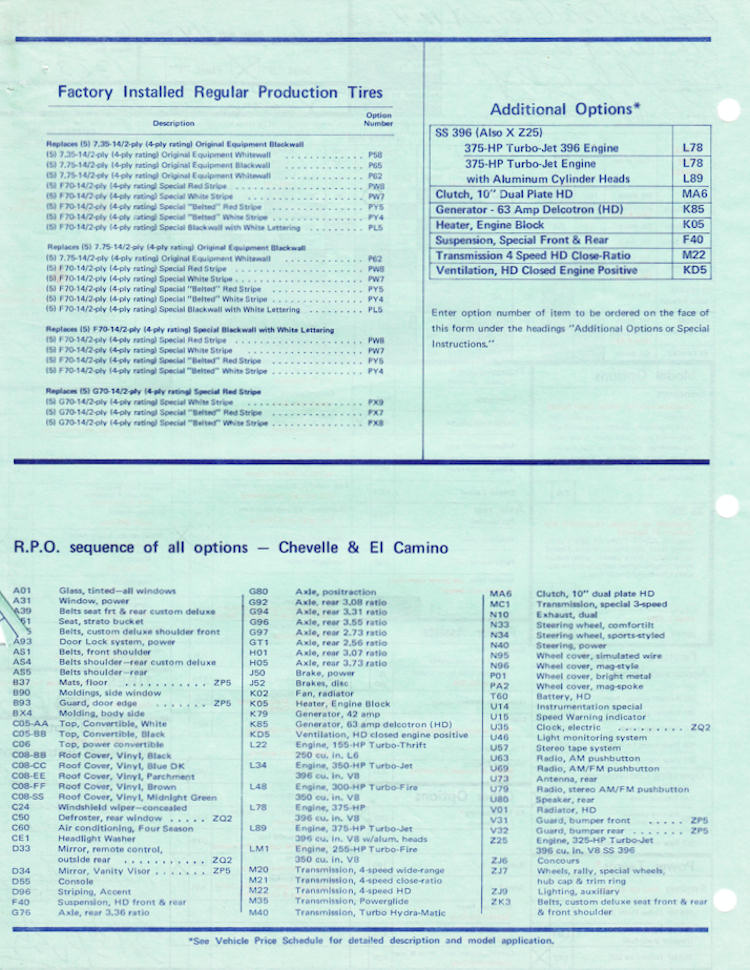 Revision 7-68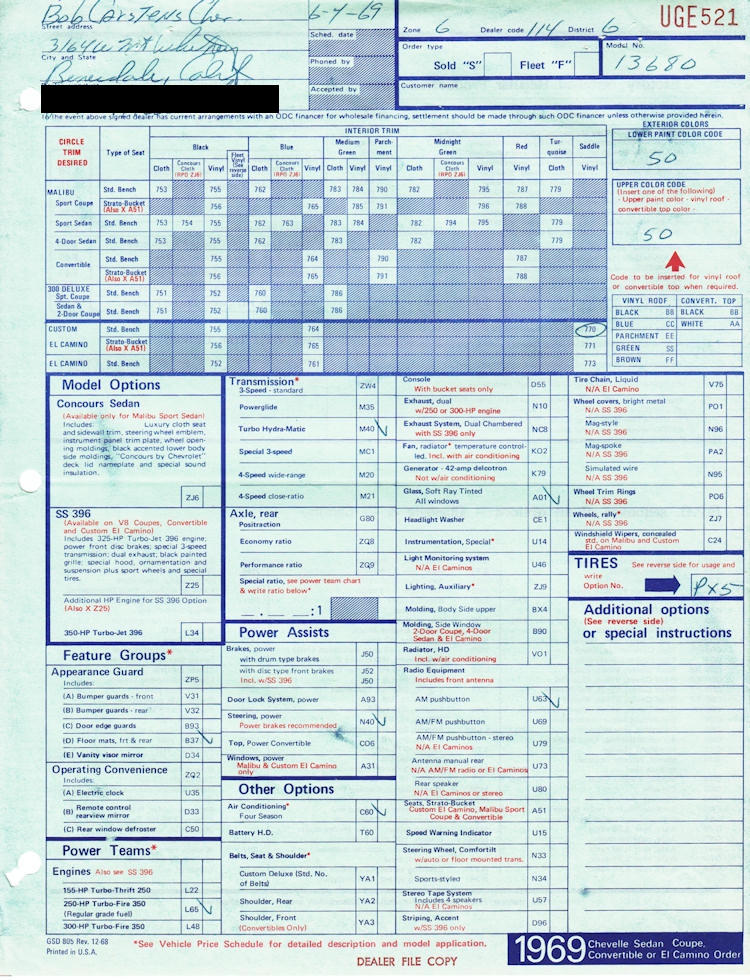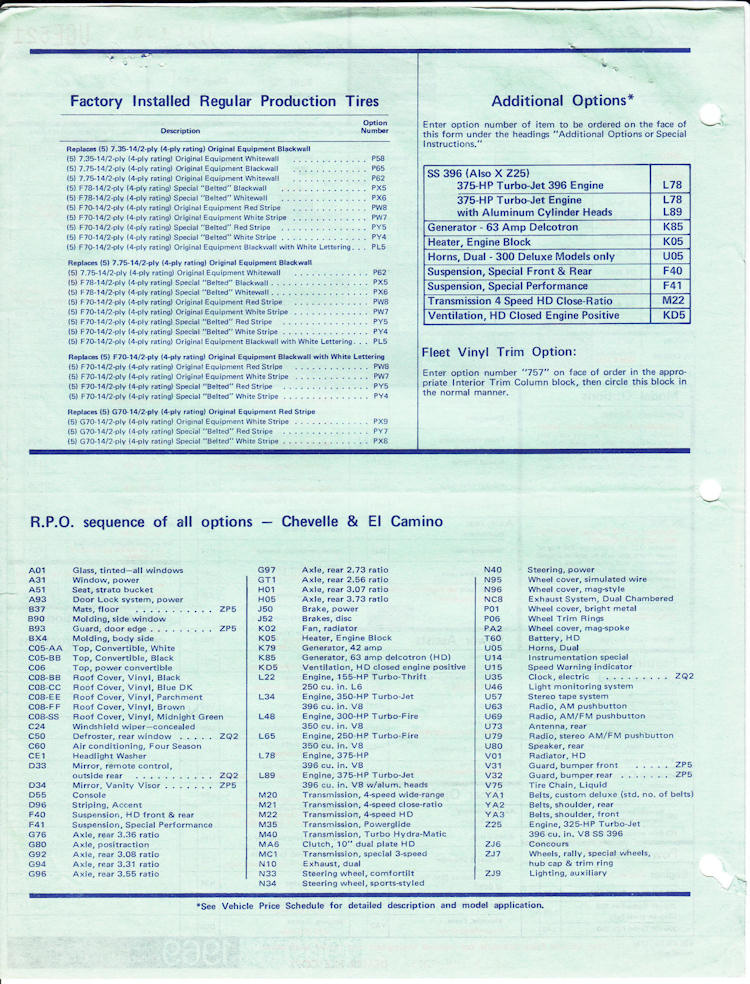 Revision 12-68
Station Wagon Order Form