More 1972 El Caminos
[ 1964 ] | [ 1965 ] | [ 1966 ] | [ 1967 ] | [ 1968 ] | [ 1969 ] | [ 1970 ] | [ 1971 ] | [ 1972 ]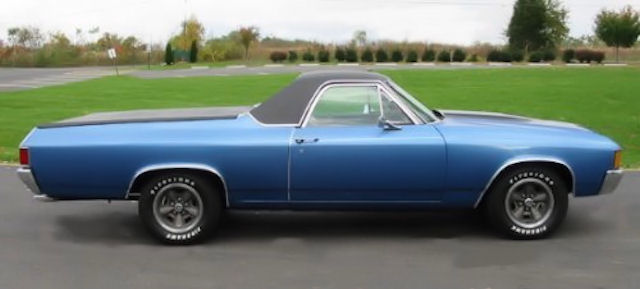 26 B ~ Mulsanne Blue, black vinyl top w/SS option


926-96459 B ~ DuPont mixing formula for black, black vinyl top w/SS option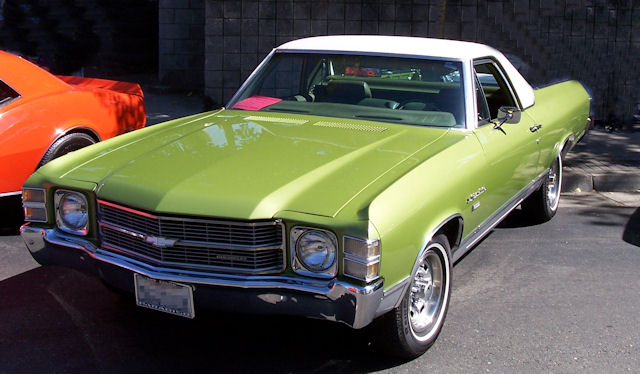 43 A ~ Gulf Green, white vinyl top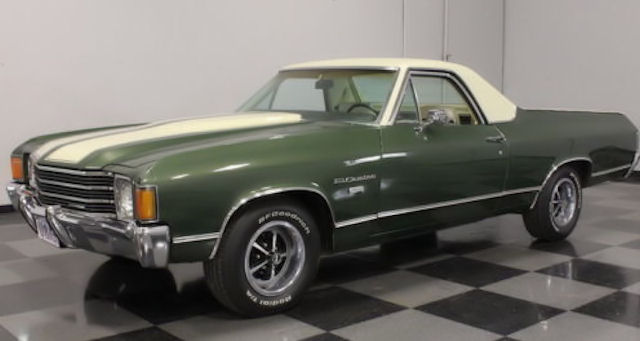 48 A ~ Sequoia Green, white vinyl top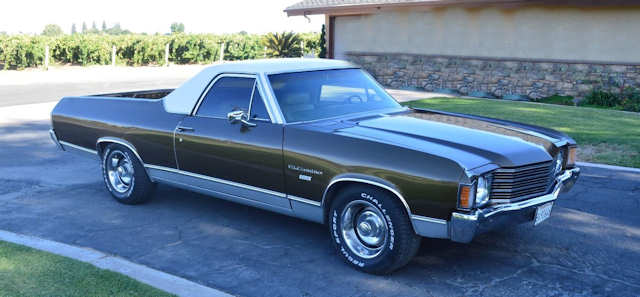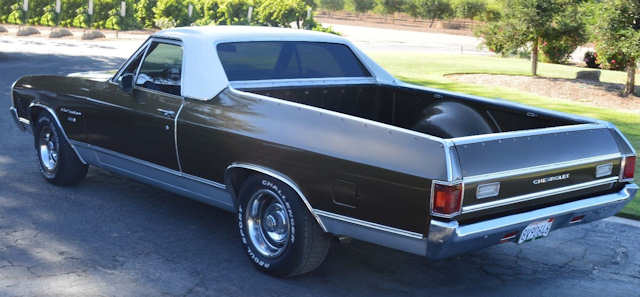 57 11 ~ Golden Brown, Antique White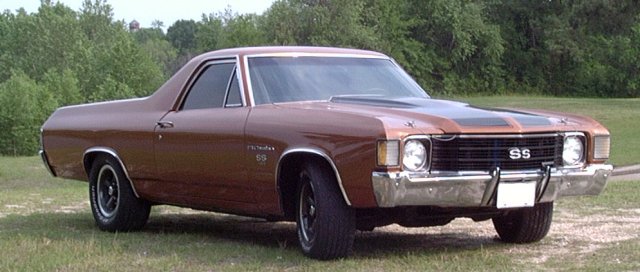 63 63 ~ Mohave Gold w/SS option * Courtesy Mark Flowers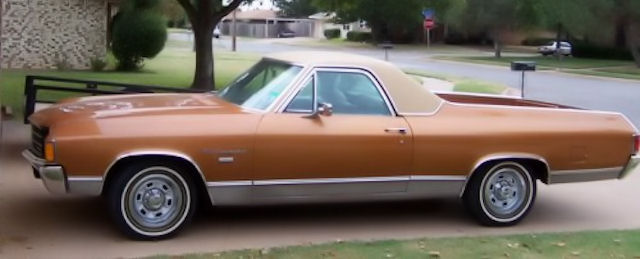 63 F ~ Mohave Gold, medium tan vinyl top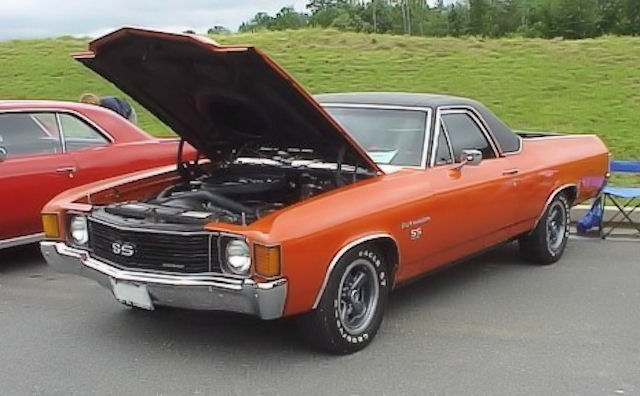 65 B ~ Flame Orange, black vinyl top w/SS option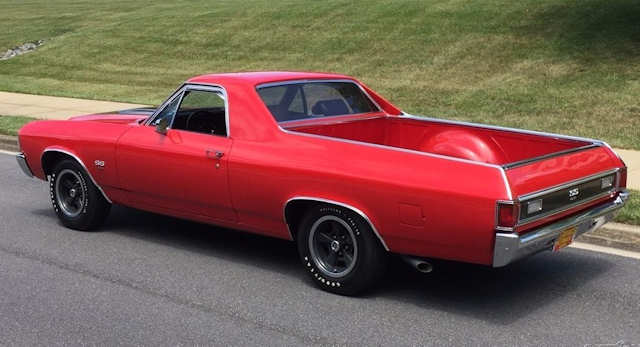 75 75 ~ Cranberry Red w/SS option
Two Tone
Some odd paint and vinyl covering combinations were available in 1972. The lower rocker panel and the top plus an area extending the quarter panel were designated as the 'lower color' (1st paint code) and main body was the 'upper color' (2nd paint code).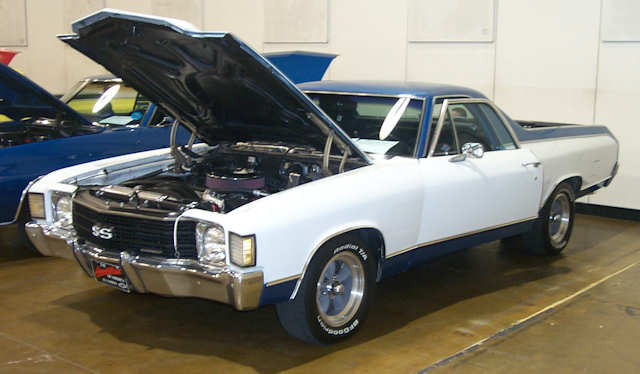 26 11 ~ Mulsanne Blue, Antique White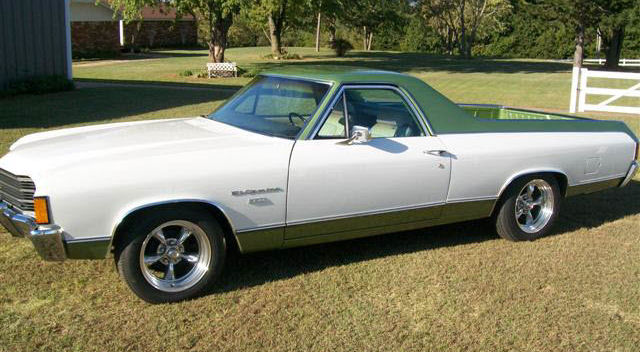 48 11 ~ Sequoia Green, Antique White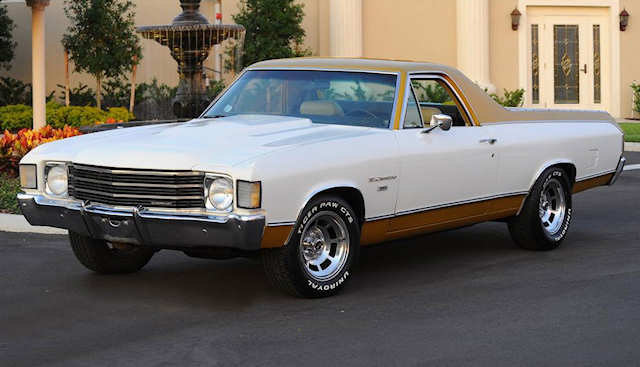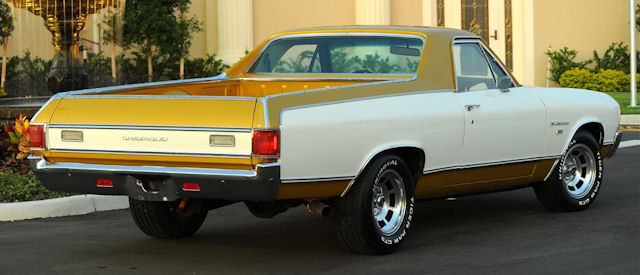 53 11 ~ Placer Gold, Antique White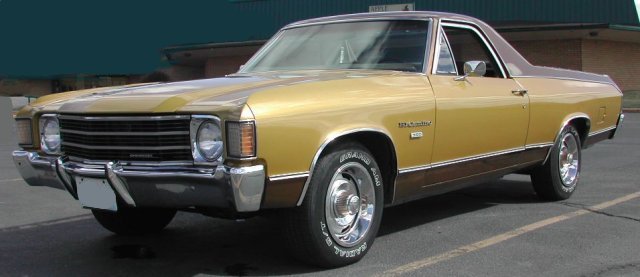 57 53 ~ Golden Brown, Placer Gold


63 11 ~ Mohave Gold, Antique White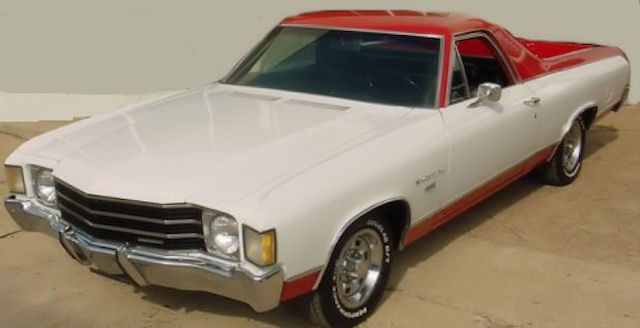 75 11 ~ Cranberry Red, Antique White
Special Order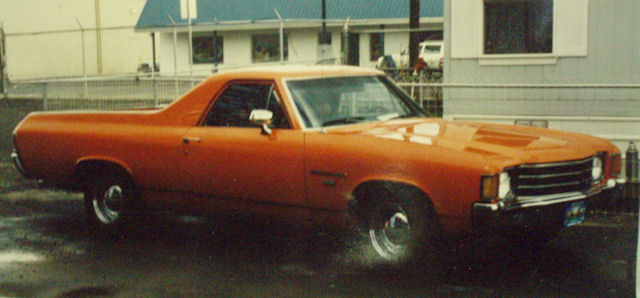 Special order Van Nuys, paint code WA5896.
Custom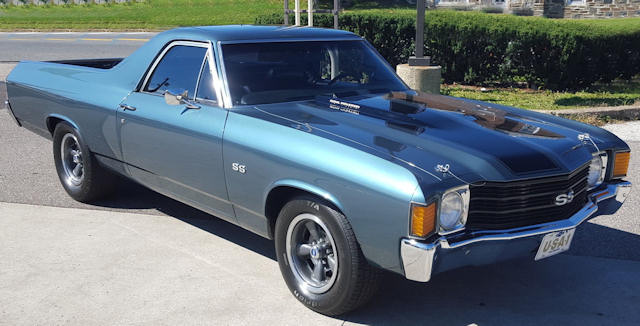 ---
If you have pictures of your favorite 1972 Chevelle El Camino you'd like to share, especially one of a color I don't have yet, please contact me here.
Disclaimer: Paint colors depicted on this page may or may not be original. Many factors go into how any color is displayed on the Internet; lighting, age of paint, originality of paint, camera, etc. Colors and their sales names are shown for visual reference only.