1967 El Camino Photo Gallery
[ 1964 ] | [ 1965 ] | [ 1966 ] | [ 1967 ] | [ 1968 ] | [ 1969 ] | [ 1970 ] | [ 1971 ] | [ 1972 ]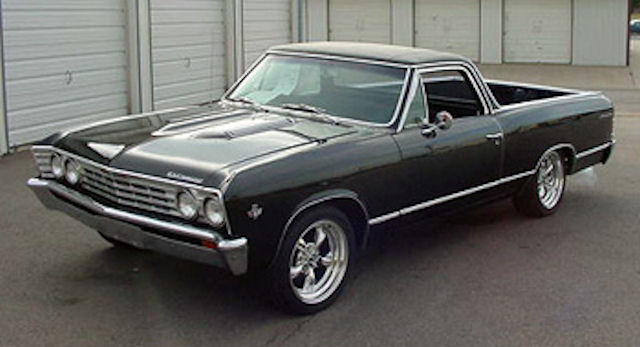 A2 ~ Tuxedo Black, black vinyl top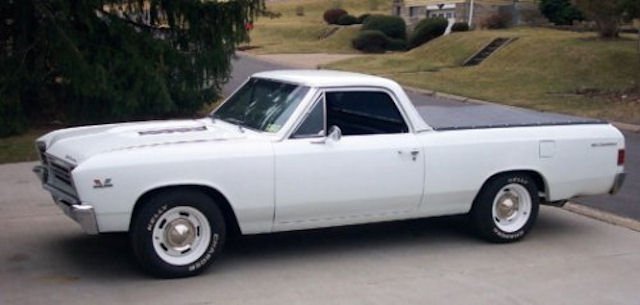 CC ~ Ermine White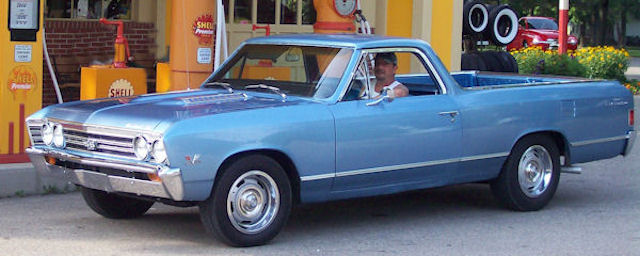 DD ~ Nantucket Blue ~ Courtesy Steve Seamans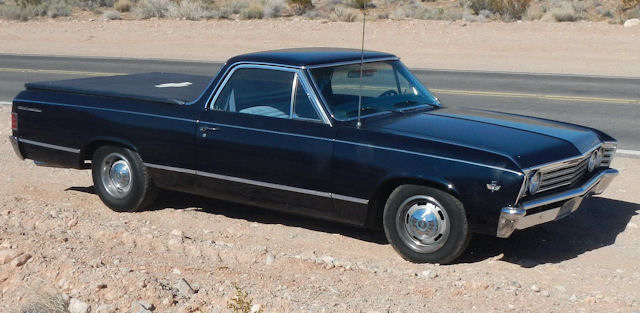 EE ~ Deepwater Blue ~ Courtesy Ed Nickl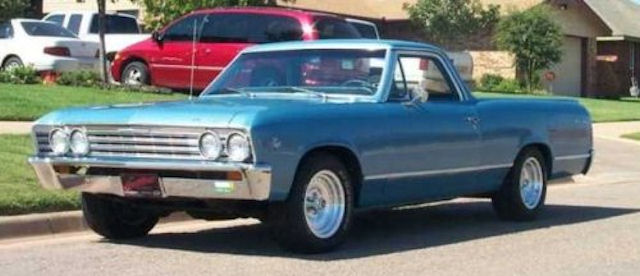 FF ~ Marina Blue ~ Courtesy Dale McIntosh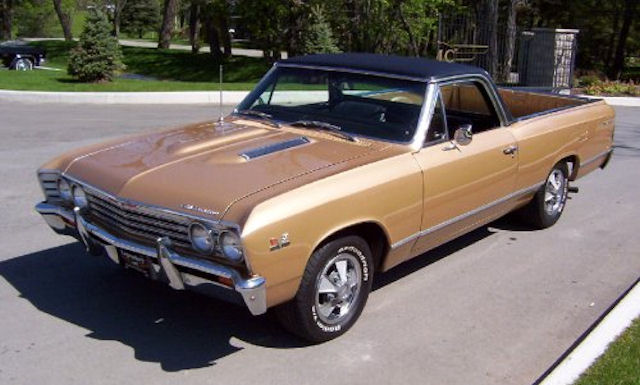 G2 ~ Granada Gold, black vinyl top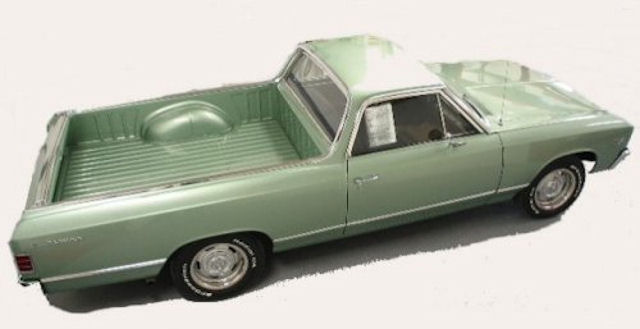 HH ~ Mountain Green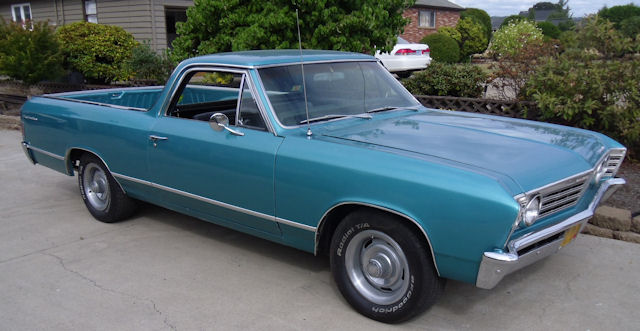 KK ~ Emerald Turquoise ~ Courtesy Eldon Banegas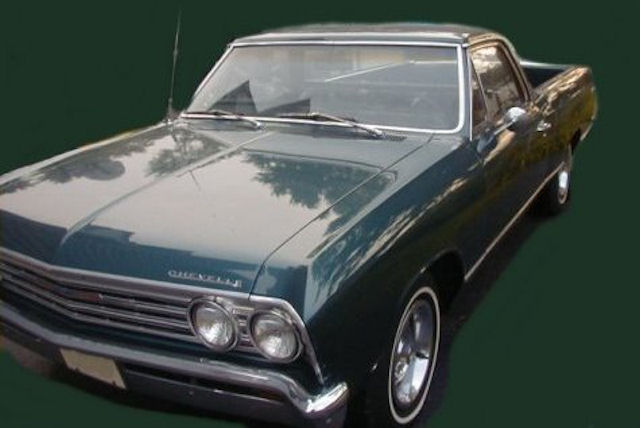 LL ~ Tahoe Turquoise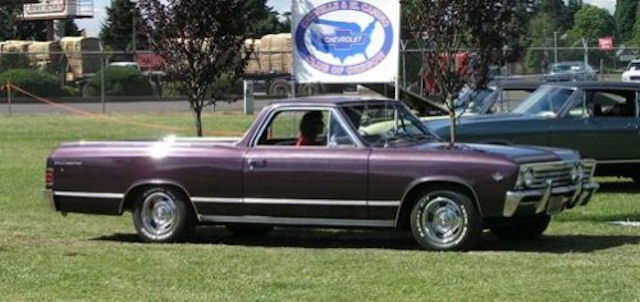 MM ~ Royal Plum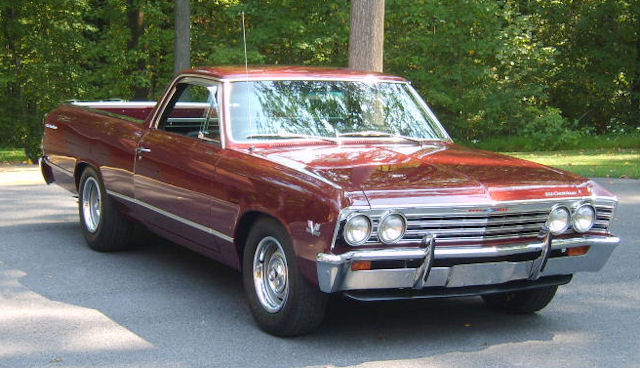 NN ~ Madeira Maroon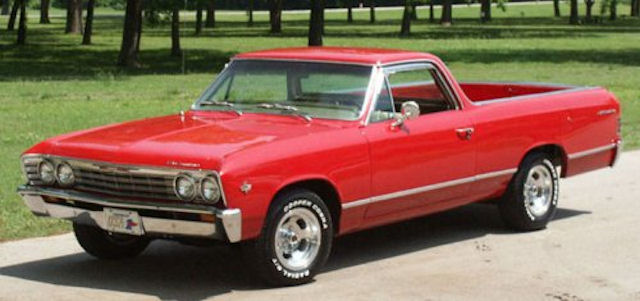 RR ~ Bolero Red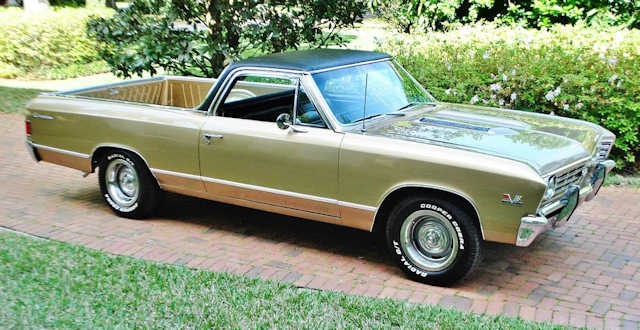 S2 ~ Sierra Tan, black vinyl top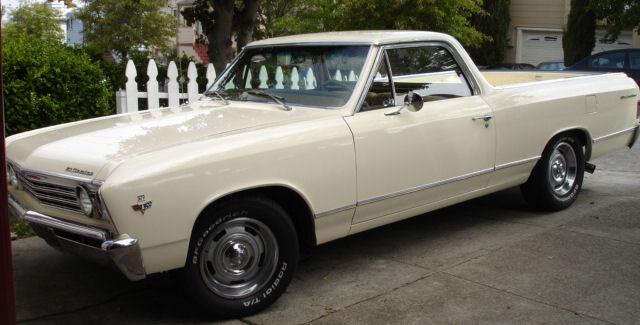 TT ~ Capri Cream * Courtesy Ken Flanders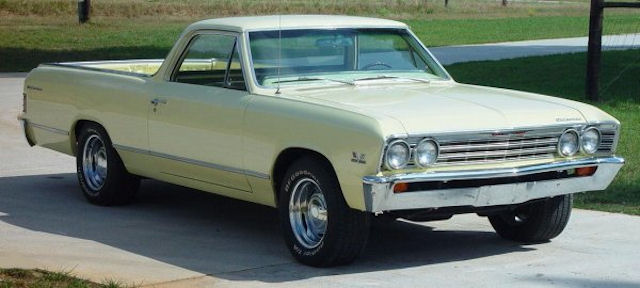 YY ~ Butternut Yellow
---
If you have pictures of your favorite 1967 Chevelle El Camino you'd like to share, especially one of a color I don't have yet, please contact me here.
Disclaimer: Paint colors depicted on this page may or may not be original. Many factors go into how any color is displayed on the Internet; lighting, age of paint, originality of paint, camera, etc. Colors and their sales names are shown for visual reference only.
---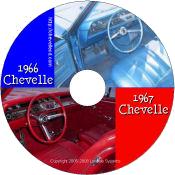 Want more in-depth information on 1966/1967 Chevelles? Take a test drive of my 1966/1967 Chevelle Reference CD.