Body and Driveline Assemblies
Anyone with any GM assembly photos they'd like to contribute to this page, please contact me.
Here are some old assembly photos gathered from several sources. Not Chevelle-specific but general assembly processes for GM plants and showcase various assembly points. In numerous photos you'll see paperwork hanging off parts. These are typically the broadcast sheets often found years later inside the car.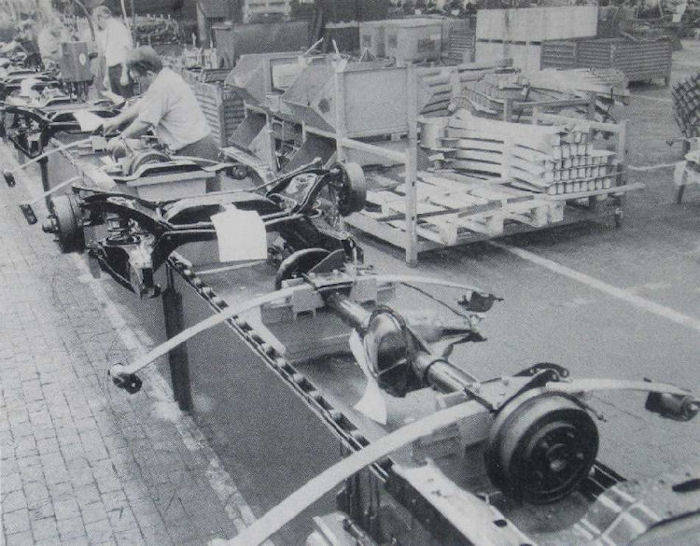 Marriage of rear end assembly to chassis.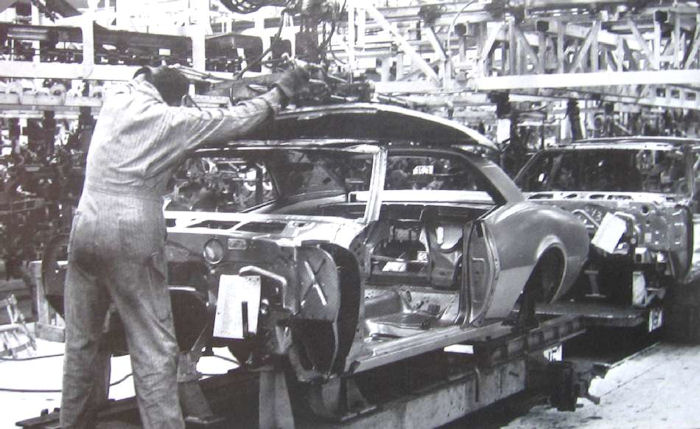 Marriage of roof panel to Camaro body.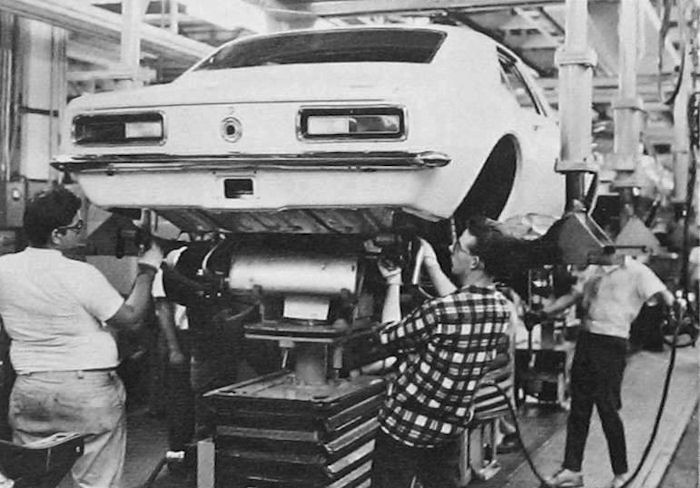 Marriage of body to chassis assembly.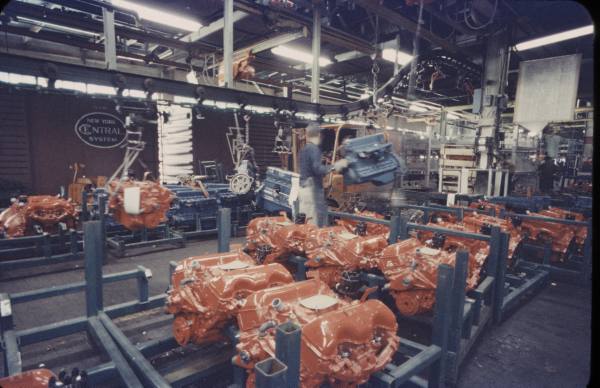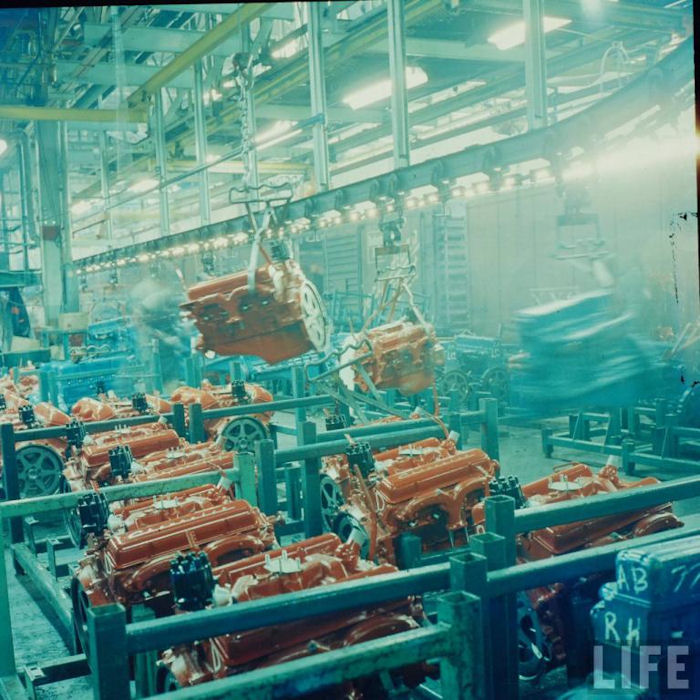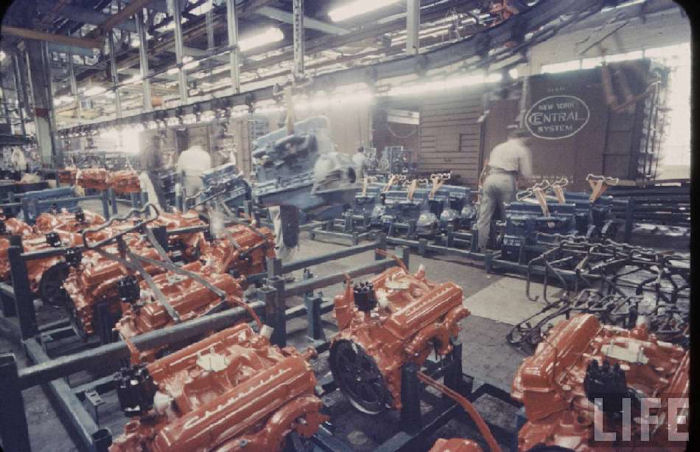 Arrival of engines from the engine plant at final assembly plant. Note what is on the engines and what is not. Distributors, exhaust manifolds (note completely painted), water pump, etc. are present. Other items like carburetors, pulleys, oil fill tubes, etc. are added at final assembly time.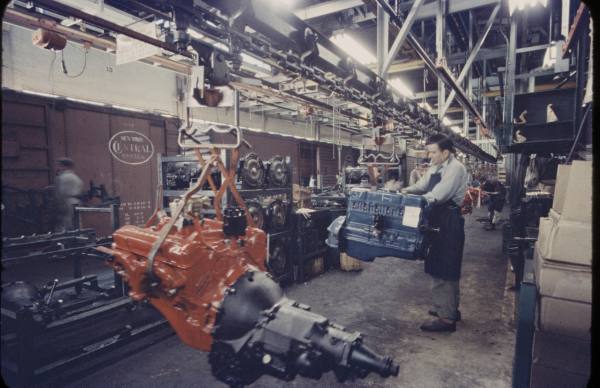 Engines were beginning to get 'dressed.' Note carburetor and transmission is now installed.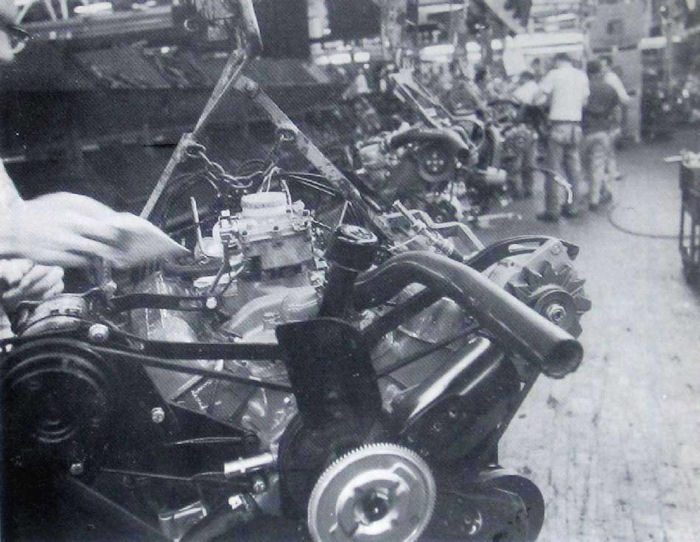 Engines are further dressed with accessories needed for the particular car it's destined to be installed in like air conditioning in this particular case.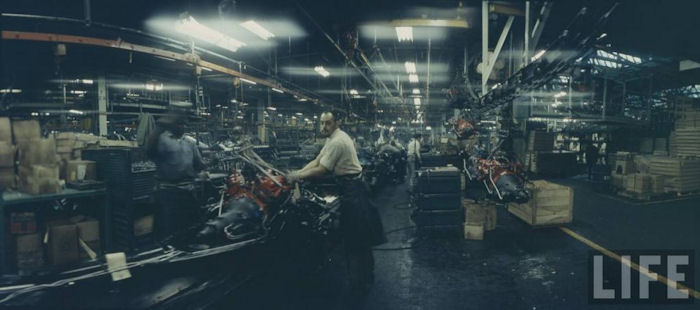 Marriage of engine to chassis.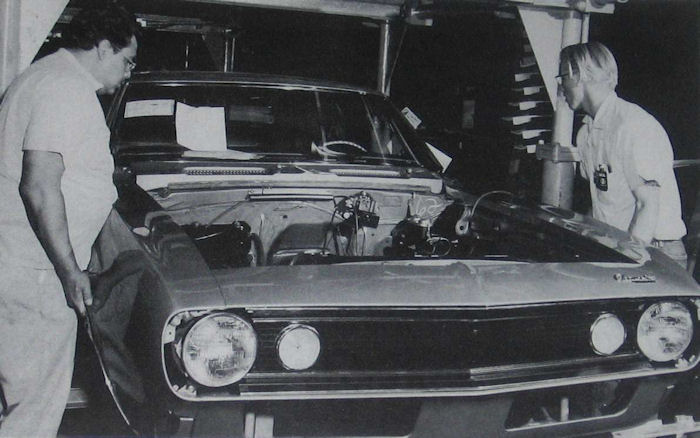 Front clip being installed as one unit.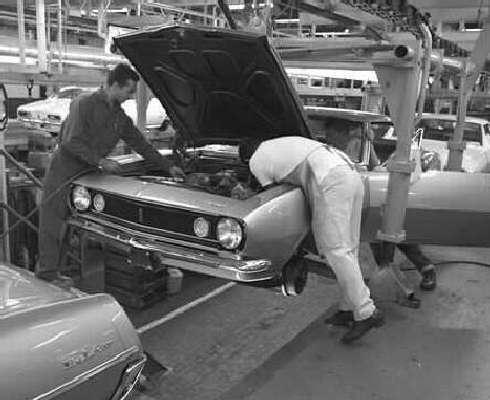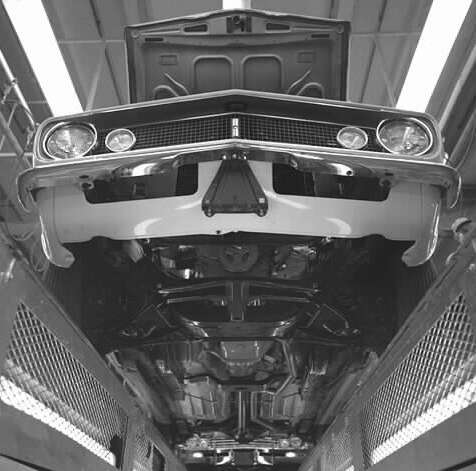 Various assembly stations near the end of completion.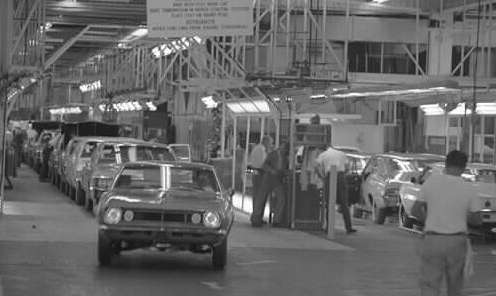 Final inspection and driving finished car from assembly line to shipping station.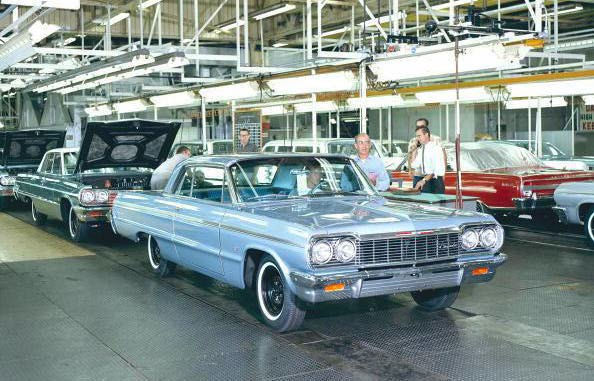 1964 Atlanta final assembly plant where both full size Chevrolets and Chevelles were built.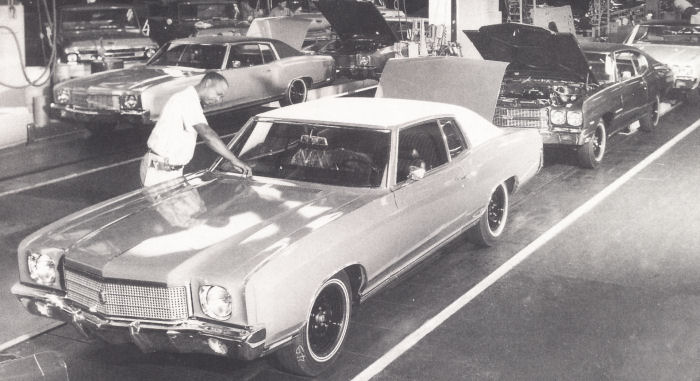 Monte Carlos were built along side other Chevelles and were sequenced just like any other Chevelle.