Turbo Hydramatic 350
The Turbo Hydramatic 350 was introduced to Chevelles for the 1969 model year and is a 3-speed automatic transmission designed as an alternative automatic for the venerable 2-speed Powerglide. The TH350 was available with any small block V8 engine.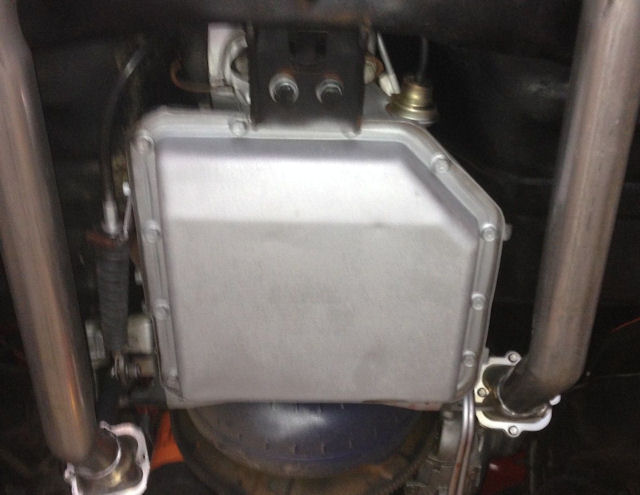 Typical TH350 oil pan
Turbo Hydramatic 350 assembly plants include Cleveland, OH. (C), Toledo, OH. (T), and McKinnon Industries, St. Catharines, ON. (E) and they varied model years. See the matrix below.
1969
1970
1971
1972
Cleveland, OH (X - prior to 8/12/68)
Cleveland, OH (B - after 8/12/68)
Toledo, OH (Y)
Cleveland, OH (B)
Toledo, OH (Y)
Cleveland, OH (B)
Toledo, OH (Y)
Cleveland, OH (B)
Toledo, OH (Y)
Partial VIN Stamping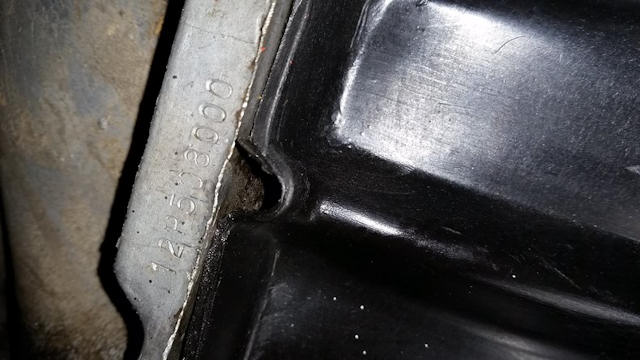 Partial VIN stamping on a 1972 Arlington TH350