Chevelle Frames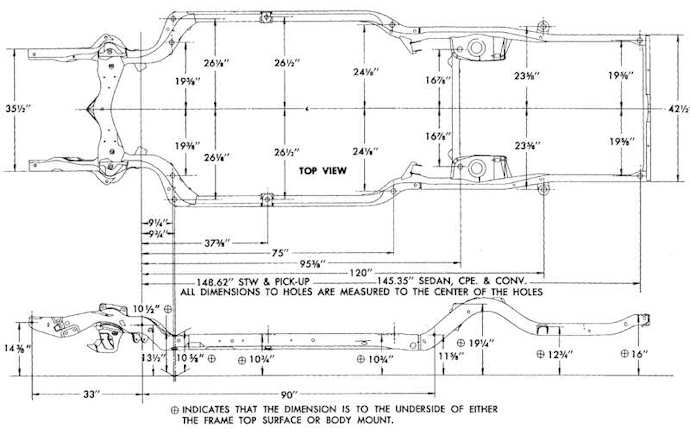 1964 through 1967 Chevelle frame dimensions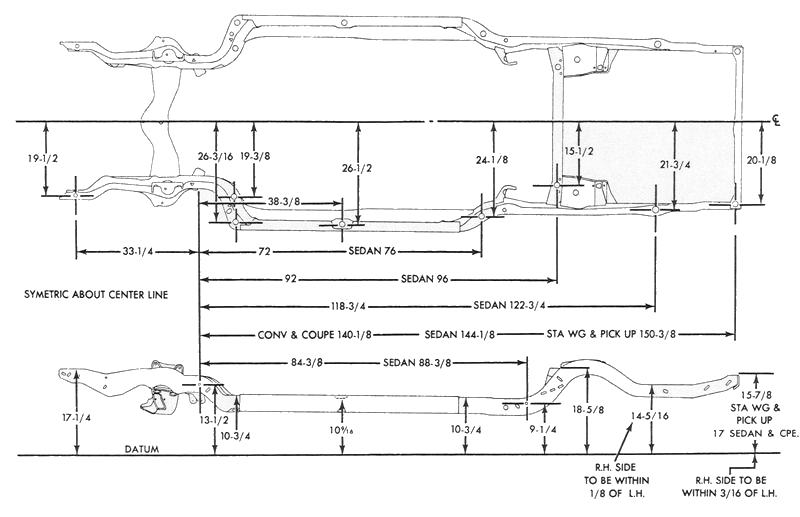 1968 through 1972 Chevelle frame dimensions.
[ 1964 ] | [ 1965 ] | [ 1966 ] | [ 1967 ]
[ 1968 ] | [ 1969 ] | [ 1970 ] | [ 1970 MC ] | [ 1971 ] | [ 1971 MC ] | [ 1972 ] | [ 1972 MC ]
Frame Interchanges - Hollander's Interchange Manual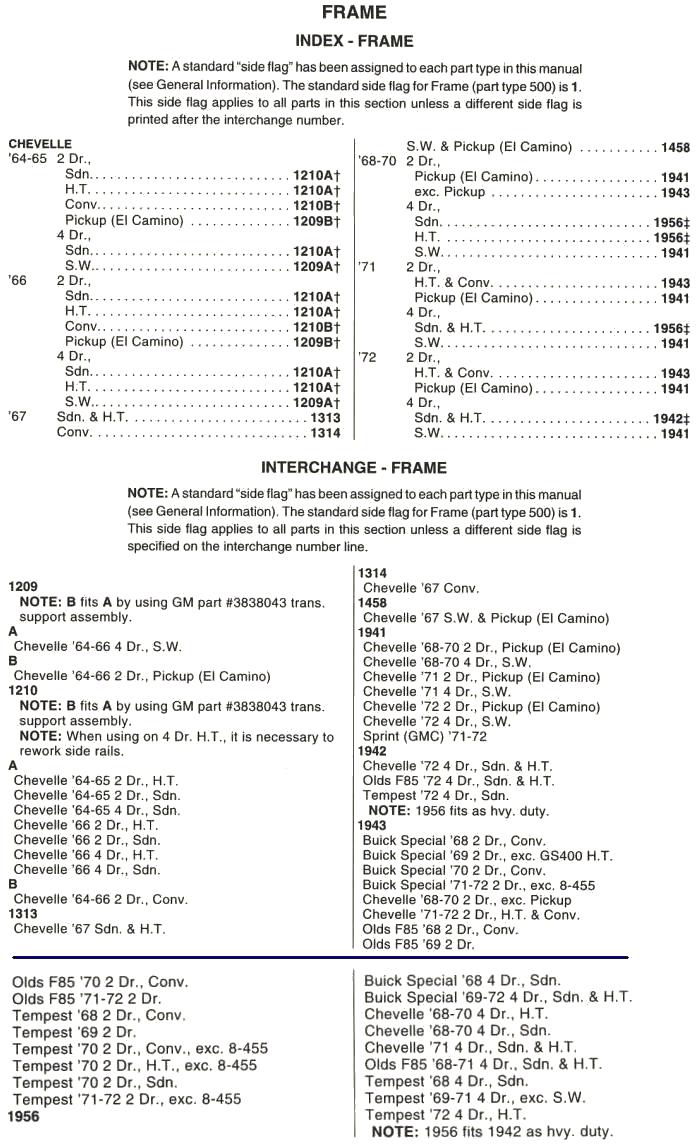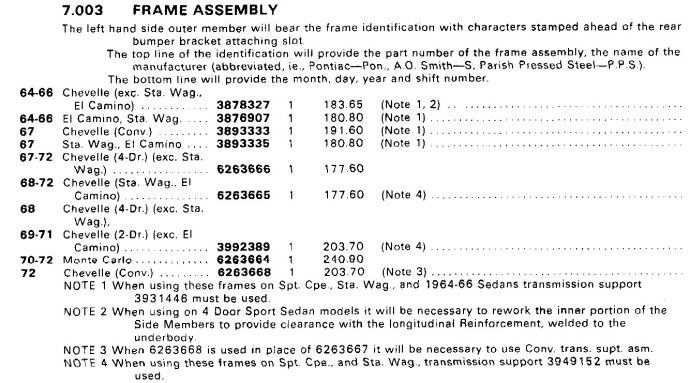 Excerpt from Chevrolet Parts & Accessories Manual, circa 1972.
Frame Concealed VIN (CON VIN) Locations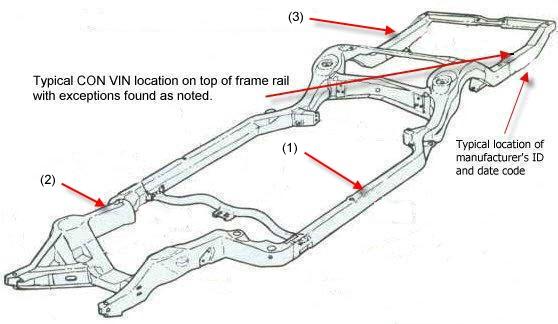 Typical CON VIN (a.k.a. partial VIN or VIN derivative) located on the driver side rear on top of the rail and very difficult to read except with a mirror. Generally, the manufacturer's ID and date code are on the outside of the rail and is visible. Remember the CON VIN will consist of the division (depending on the year), the model year, the final assembly plant and the six digits of the sequence number. For example, a typical CON VIN might read 19K345678 for a Chevrolet (1), 1969 (9), Kansas City assembly plant, and vehicle sequence 345678.
Other locations for the CON VIN stamping on frames reported are ...
It's been reported that partial VIN stampings on 1970 Chevelle frames from KC are few and far between.
(1) driver side below door on top of frame on both 1964 and 1965 Chevelles; 1969 Fremont El Camino; 1966 & 1968 Fremont El Camino (as well as 'typical' location). One 1964 Van Nuys owner reports the entire VIN (45837Lxxxxxx was found here).
(2) passenger side front inside of frame rail on 1970 El Camino.
(3) passenger side rear frame rail, both top and outside - 1970 Atlanta & 1970 Baltimore.
No Partial VIN found
Several builders have reported no partial VINs were found on their frame. Whether this is typical of the plant and year is not known but are listed here in case you cannot find a partial VIN you will know you are not alone.
* 1971 Van Nuys El Camino - reported January 19, 2015
As more and/or different locations are reported, I'll update the photos and information.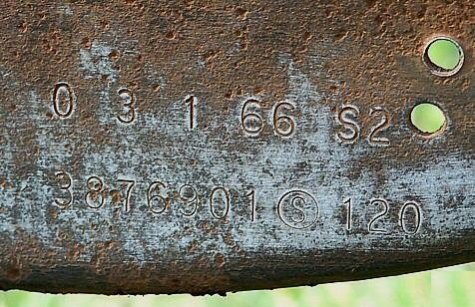 A.O. Smith frame with frame chart part number 3876901 and date of March 1, 1966 - 2nd shift.

Early model Parish frame with frame chart part number 3893329 and date of April 5, 1967 - 1st shift.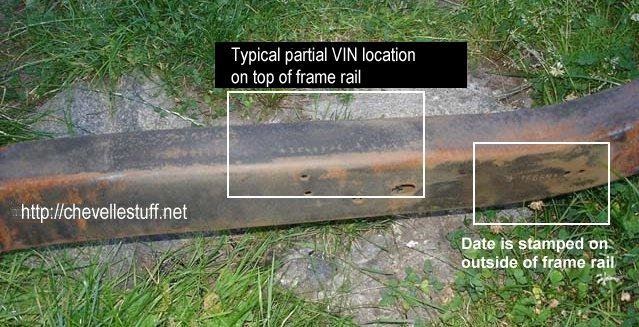 CON VIN vs. the manufacturer's ID and date code locations on 1967 Chevelle frame.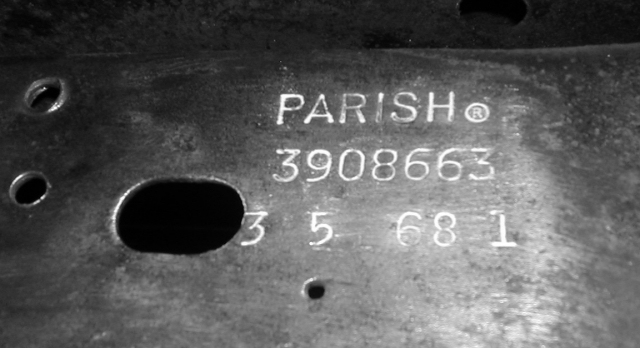 Parish frame with frame chart part number 3908663 and date of March 5, 1968 - 1st shift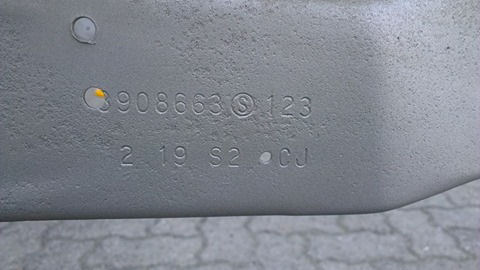 A. O. Smith with frame chart part number 3908663, February 19, 2nd shift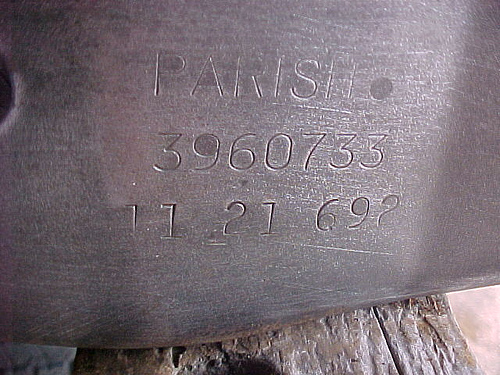 Late model Parish frame with frame chart part number 3960733 and date of November 21, 1969 - 2nd shift.
Hayes was a frame manufacturer in 1969. This example shows their name and number across the rear brace on the driver side as opposed to the side rail.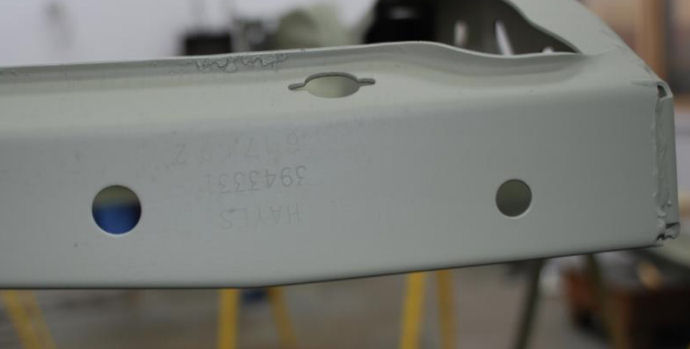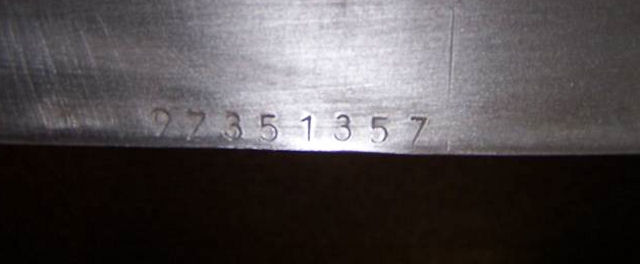 1969 Fremont, top of frame behind driver side rear wheel.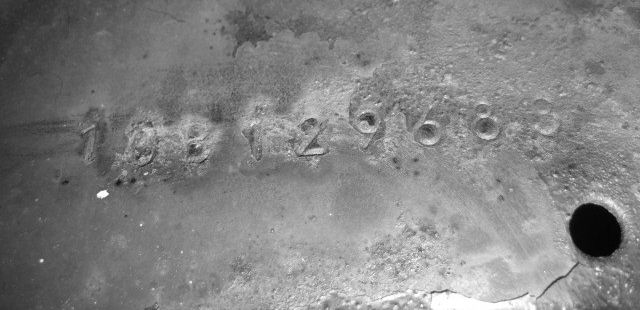 1970 Baltimore partial VIN example on the frame.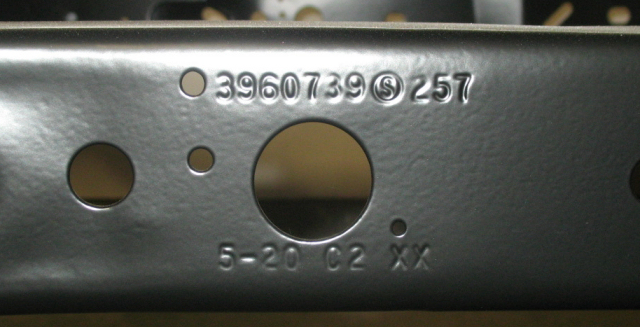 A.O. Smith frame with frame chart part number 3960739 and possible date of May 20, 1970. If you can shed any light on the date and meaning of C2, please contact me. It's been postulated the "C" is a quality control code for the particular assembly station or line and the 2 is for second shift. The 'XX' is the broadcast code designator for an El Camino frame.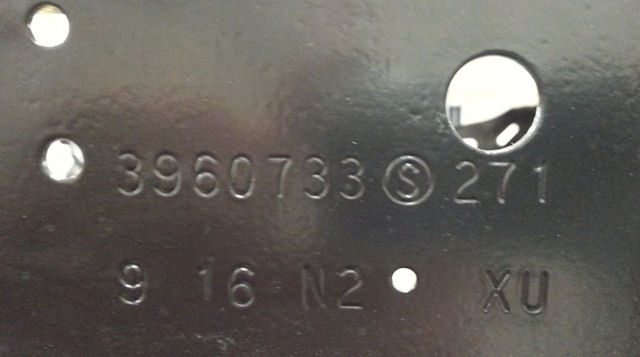 Another 1970 Chevelle frame from A.O. Smith. This one is dated September 16 and coded "XU" for a sport coupe.
Frame Support
Frame supports are NOT SS or SS396 items as many would like to believe. According to the GM parts book of the era, the supports were used from 1965 through 1972. In the early (1965 thru 1967) years the supports were used primarily on high performance 327 engines as well as the SS396 series. From 1968 through 1970 it was used on all 327, 350, and 396 engined Chevelles. For 1971 and 1972, all V8 Chevelles got these reinforcements. Did all the mentioned Chevelles really get these supports? It is possible some did not but they are called for none the less.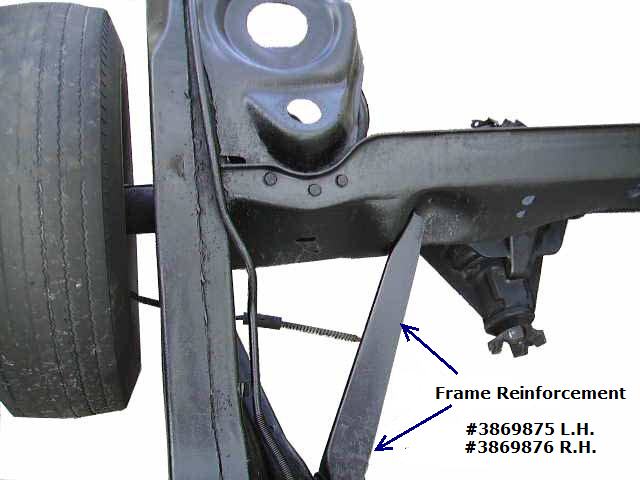 This shows the frame supports for 1965 through 1967 Chevelles.