State Titles
Looking for other examples of state titles.
Not all states require titles for vehicles over 10 years old. Shown below are some examples from various states. All pertinent personal and vehicle information has been blocked.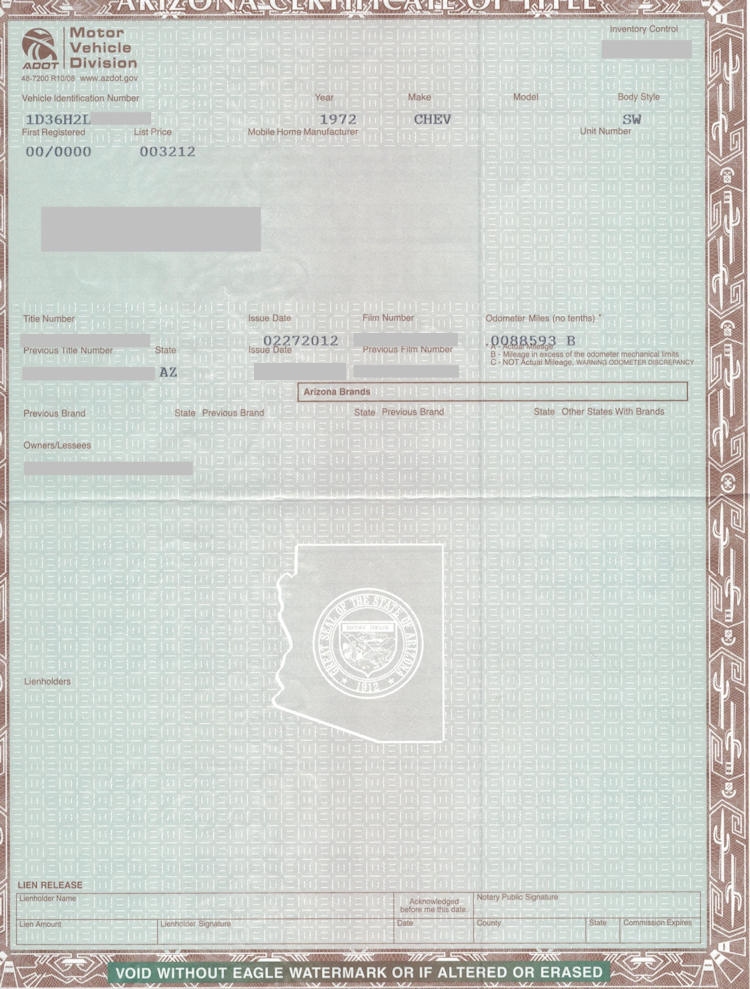 Arizona ~ Concours station wagon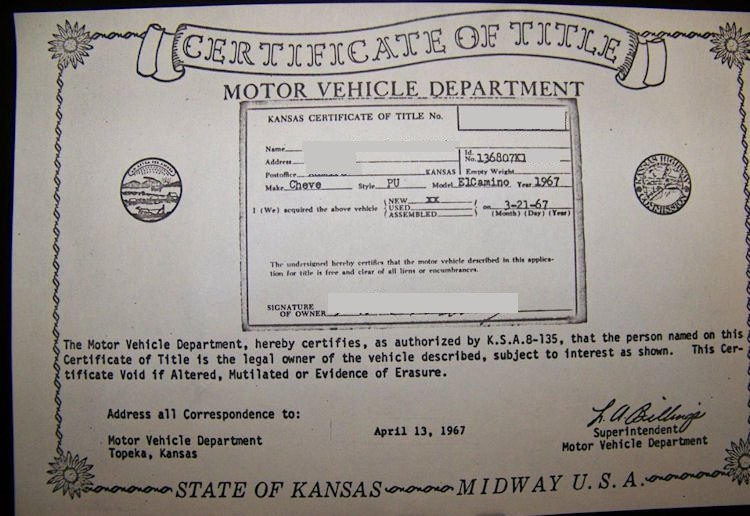 Kansas ~ El Camino 13680 is listed as PU for pickup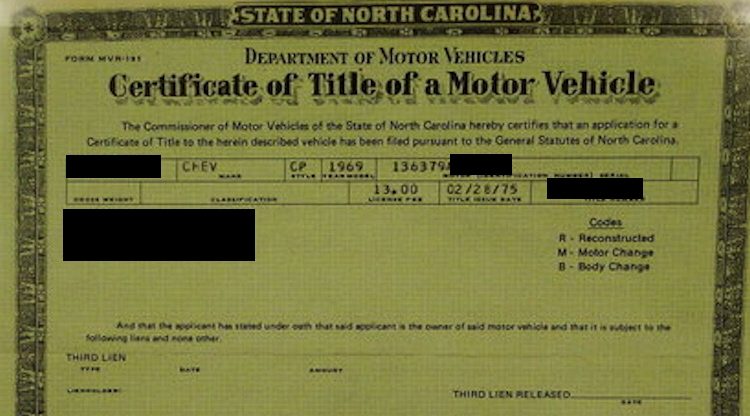 North Carolina ~ Malibu sport coupe is shown as body style CP.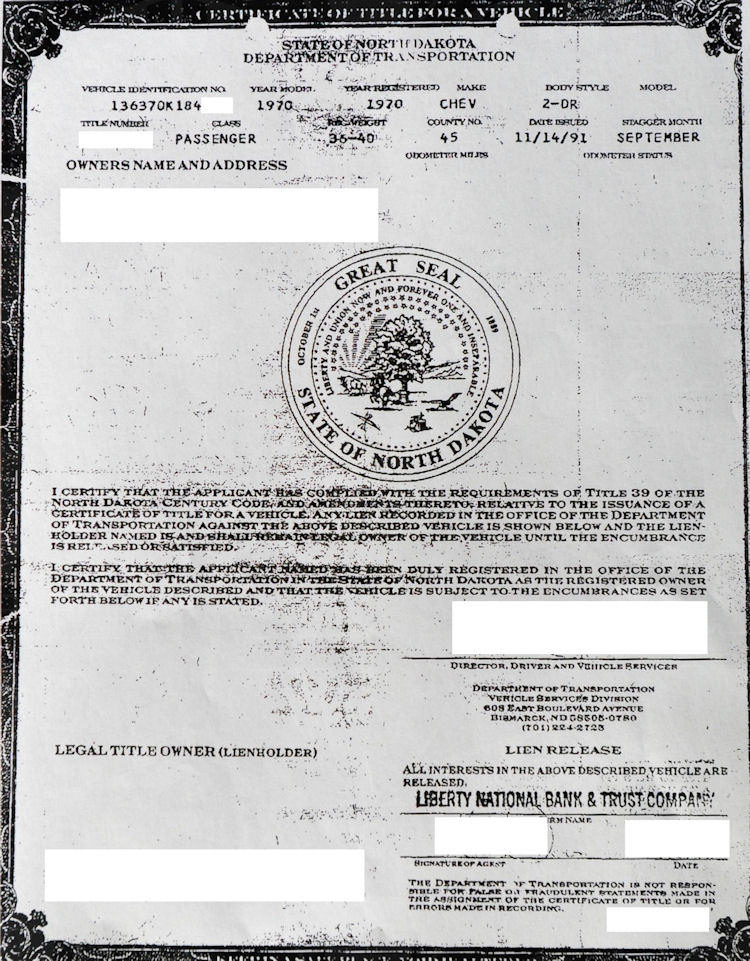 North Dakota ~ Malibu (13637) listed as 2-DR body style.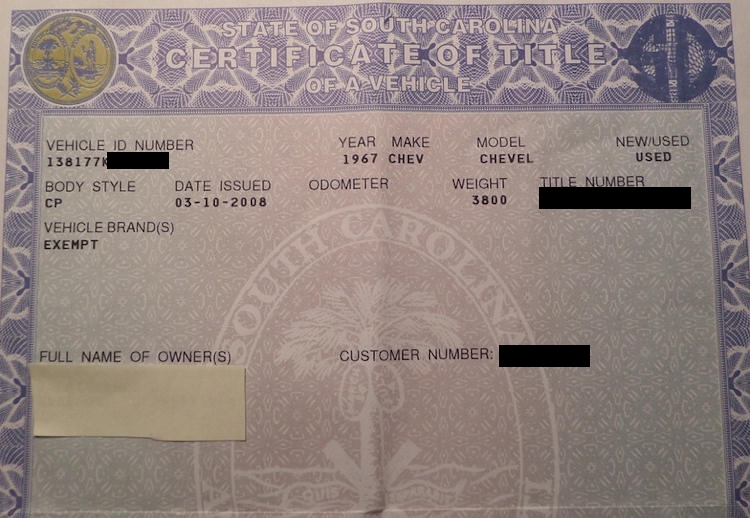 South Carolina ~ SS396 sport coupe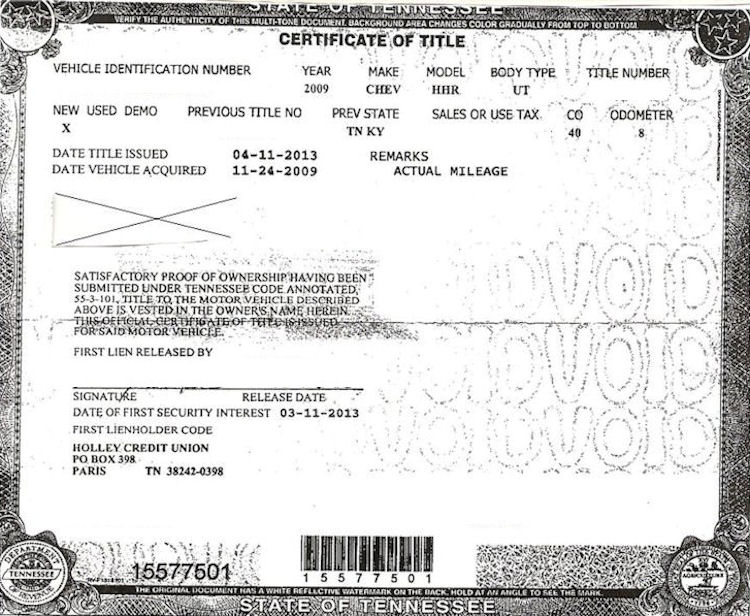 Tennessee ~ HHR is listed as class UT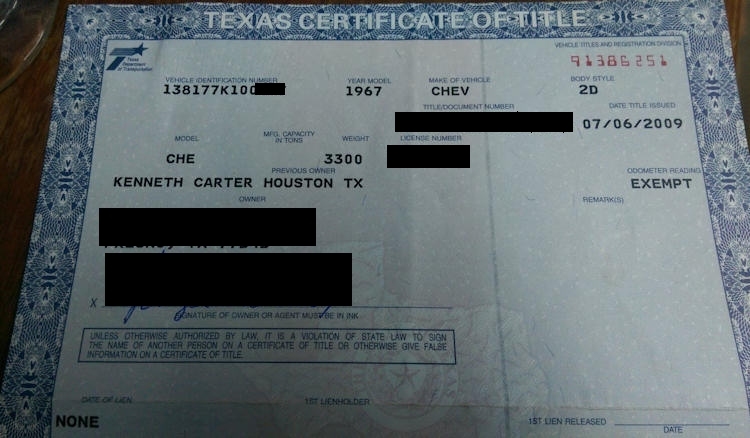 Texas ~ SS396 sport coupe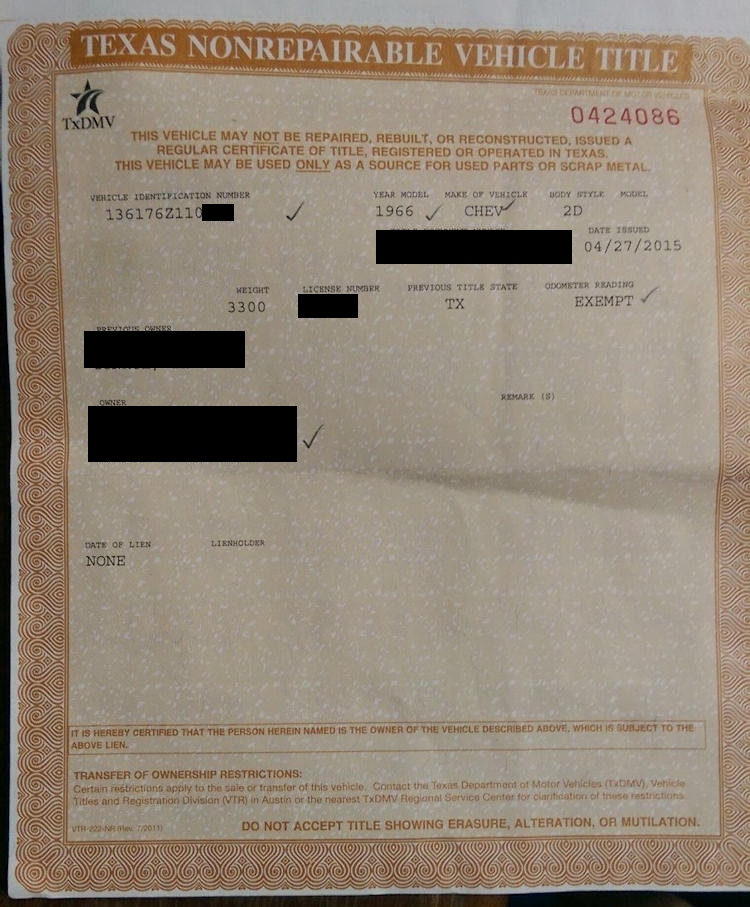 Texas ~ Nonrepairable Malibu sport coupe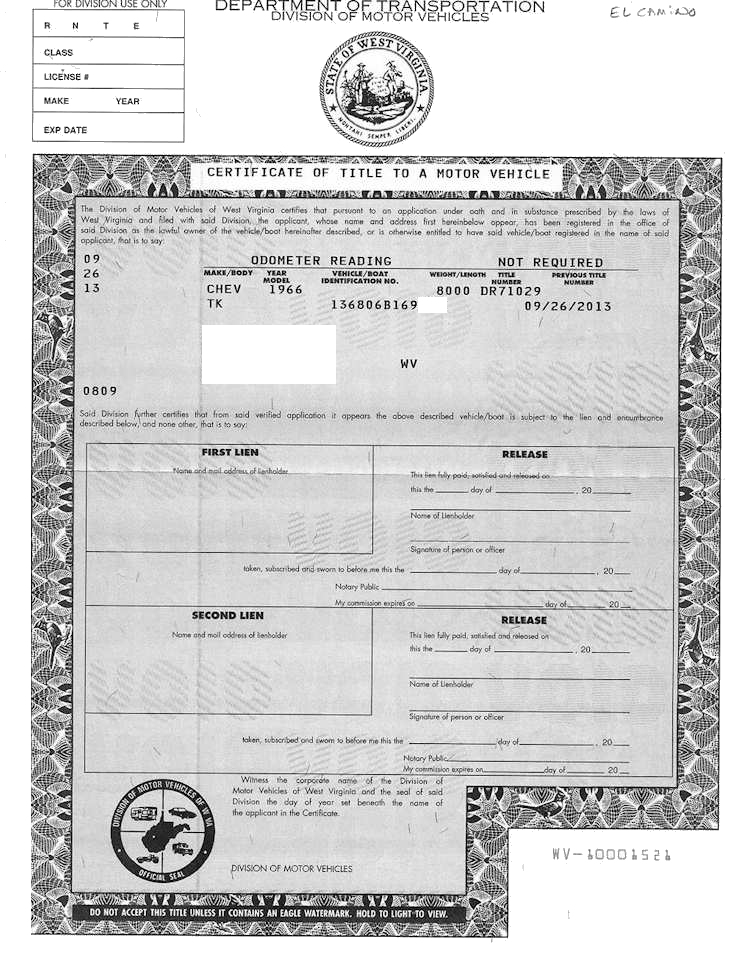 West Virginia ~ Nonrepairable Malibu sport coupe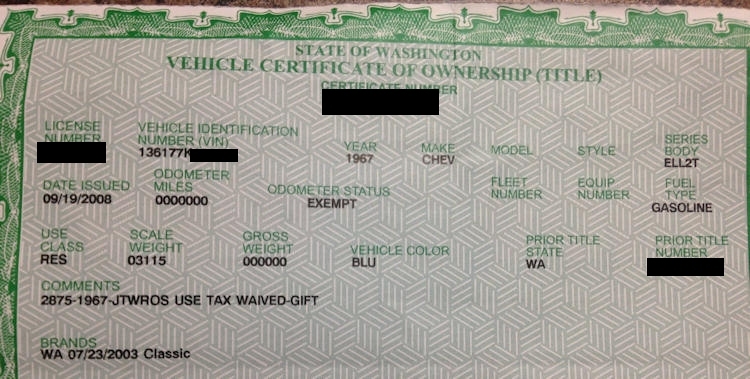 Washington ~ Malibu sport coupe