Stuff People Say...
Some folks have strange ideas about Chevelle facts and legends. Here are some conversations attesting to that.
Facebook - June 24, 2014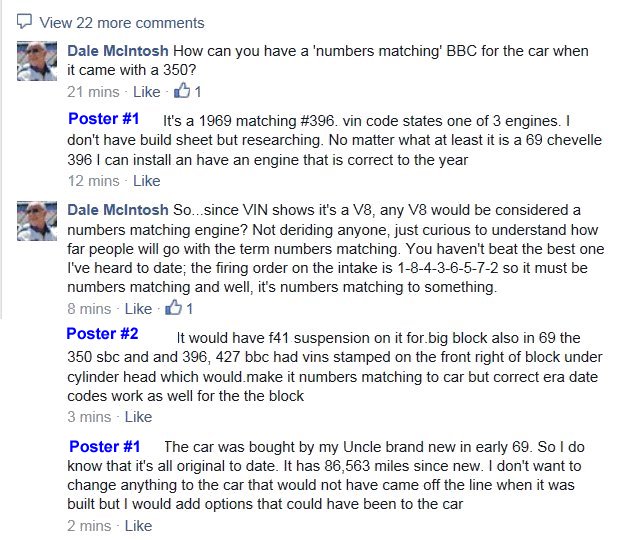 So from this we learn that since the VIN shows a V8 engine, any V8 would be a 'numbers matching' engine. Hmm... There are two different posters here so they've been noted. Poster #1 has the car and poster #2 is trying to interject incorrect information into the conversation.
For example, in 1969 both Atlanta and Kansas City stamped the partial VIN of the car on the rough cast area by the oil filter and not the engine pad on all 396/402 engine blocks. Second, not only was F41 suspension an option in 1969 (only 722 sold) but even F40 suspension was optional. The fun continues...someone claiming they own a 1969 COPO Chevelle jumps in, apparently backside first...