Fremont Assembly Plant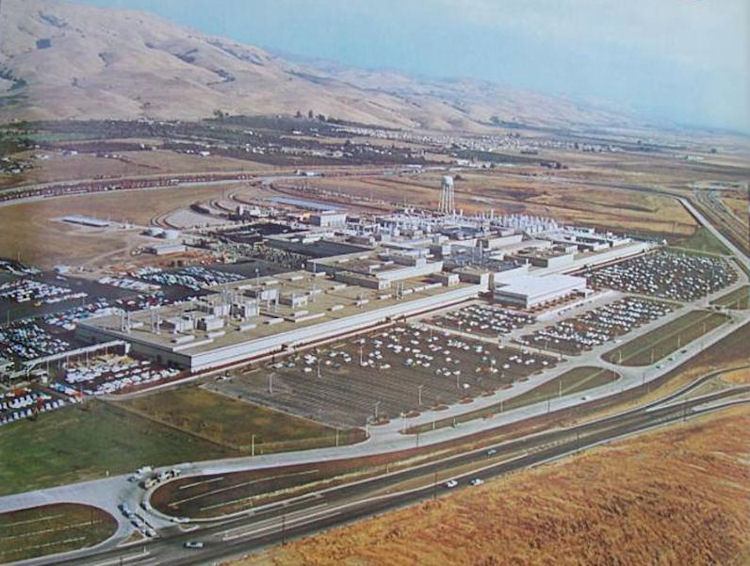 Fremont Chevelle assembly plant.
Fremont Assembly was in Alameda Co, 23 miles south of Oakland. The 411 acre site faced the Nimitz freeway at the Landing Rd-Cushing Rd interchange. The purpose of the plant was for assembly of Chevrolet, Pontiac, Buick and Oldsmobile passenger cars along with Chevrolet and GMC pick-ups for sale at GMs western dealers. Fremont had the capacity to build 42 cars and 25 trucks per hour on two shifts daily. That totaled 1,072 vehicles a day. A total of 112 body styles (44 car and 68 truck) were produced there. The first truck was produced on May 1st 1963. Pilot production of cars started on July 29th and regular car production started on September 3rd 1963.
Preparing the grounds for construction.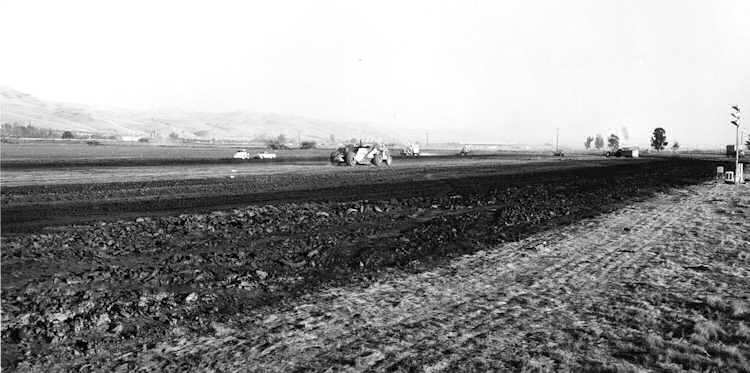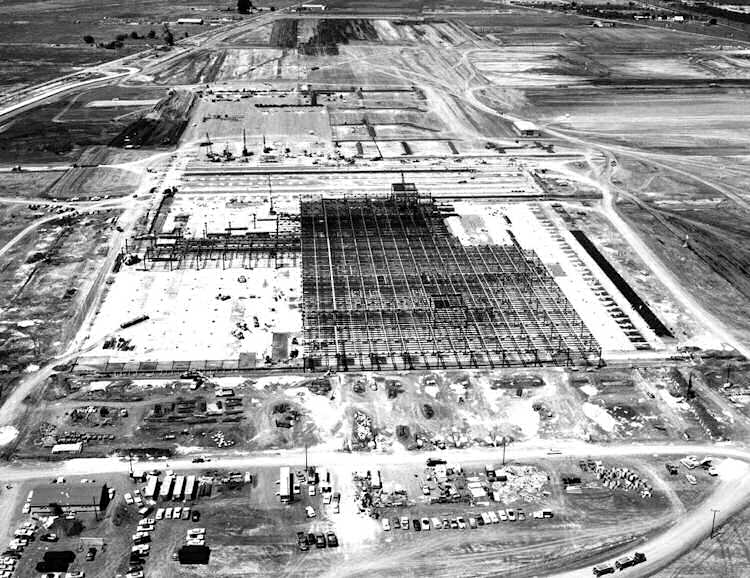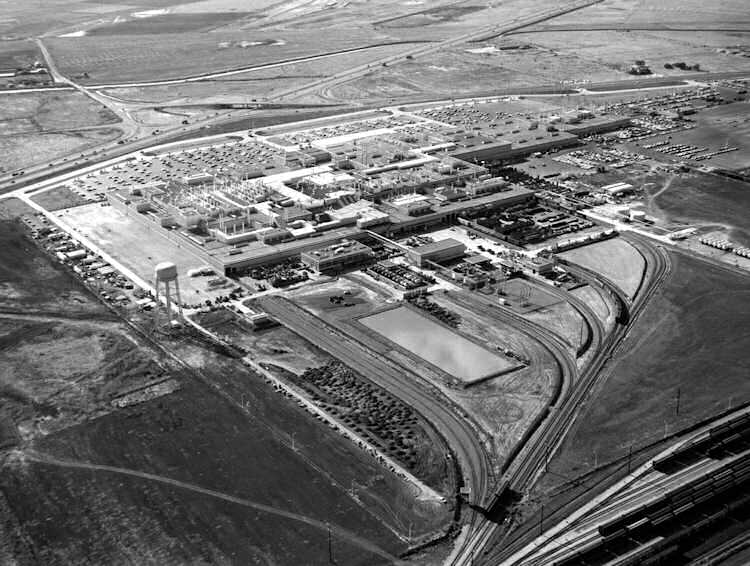 The finished office side of the plant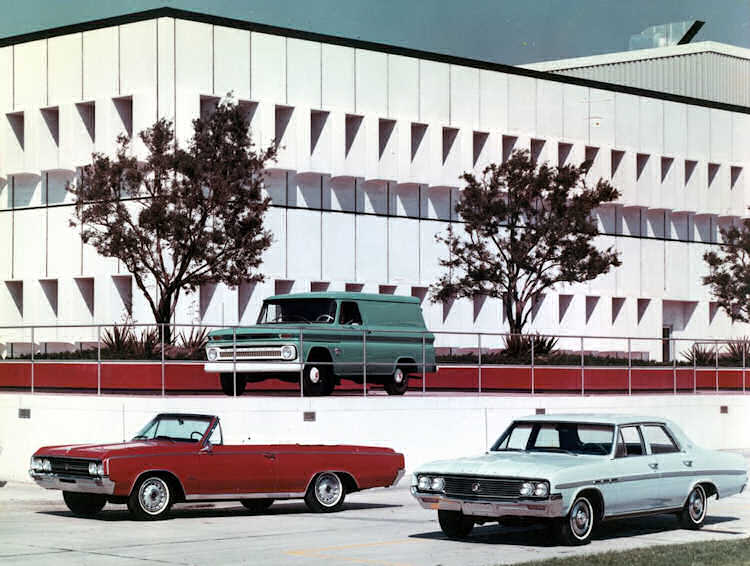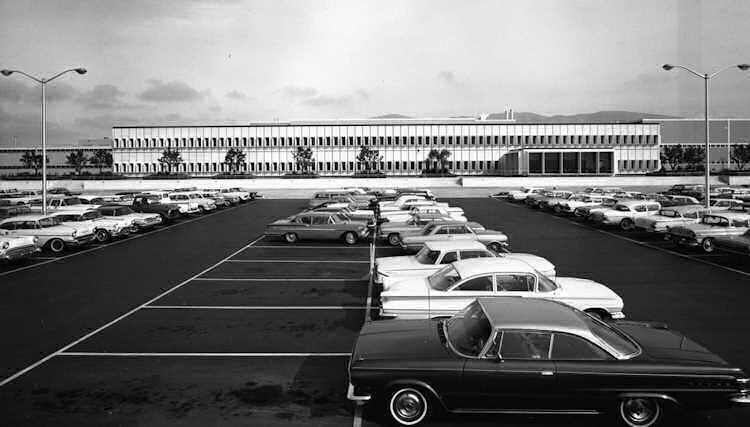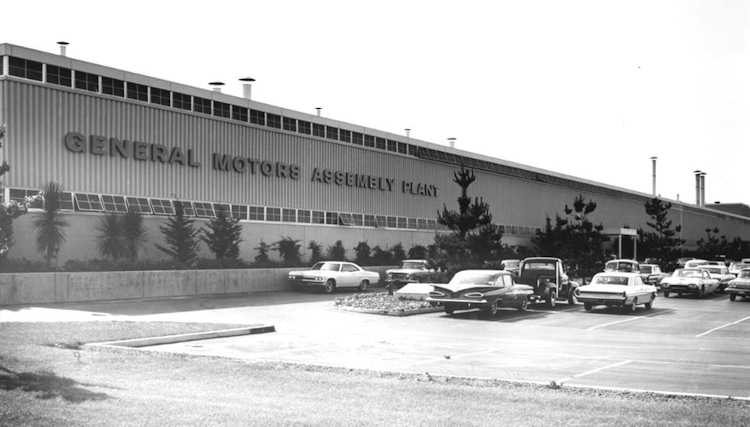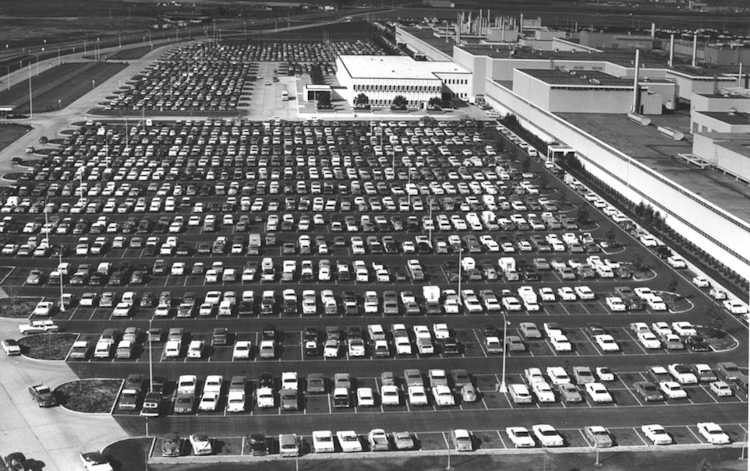 Plant floor plans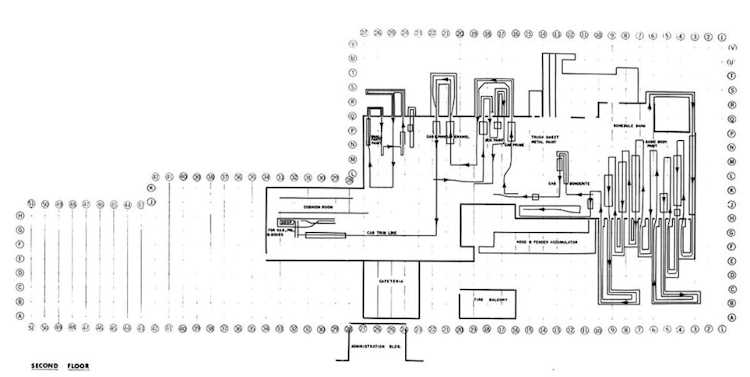 The second floor was the paint shop.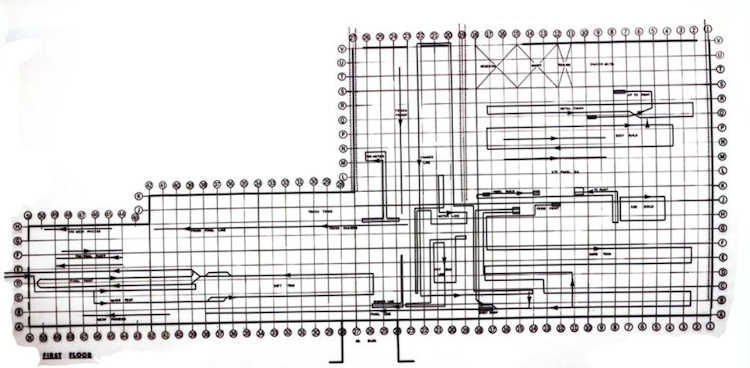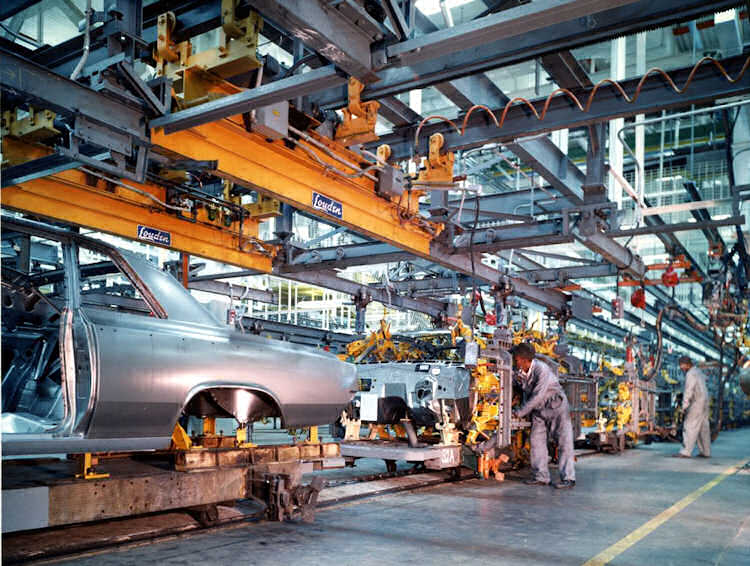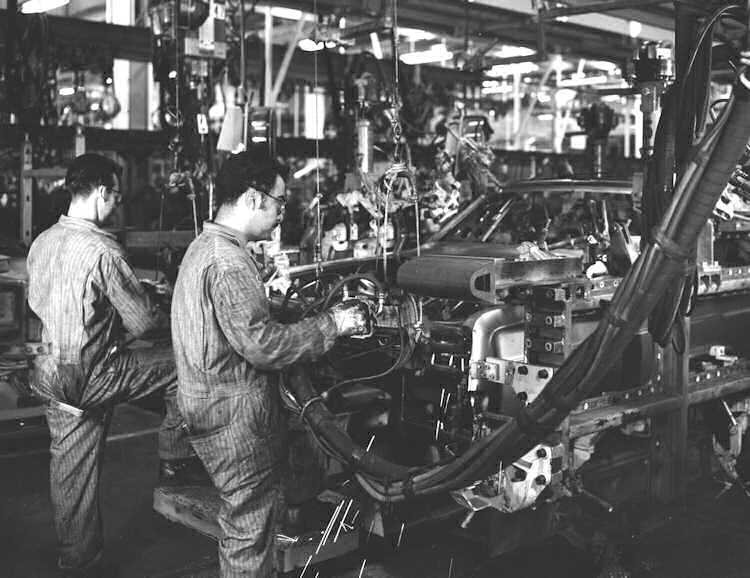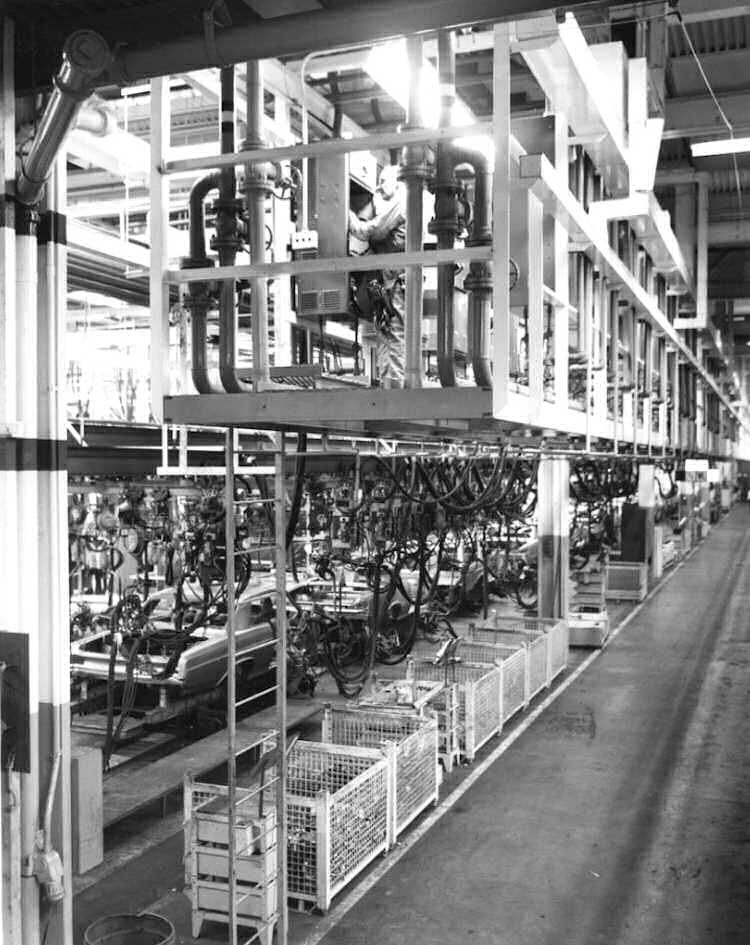 Metal finishing. Doors, firewalls and trunk lids are fitted here and body work done in preparation for painting on the second floor.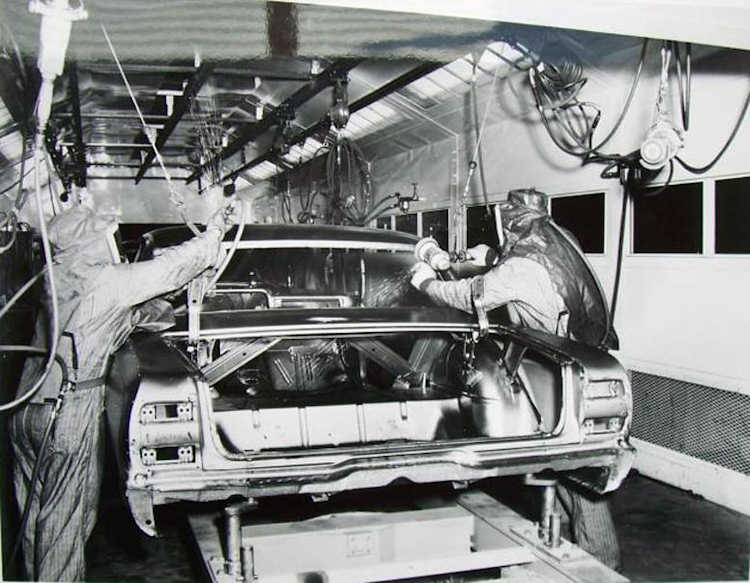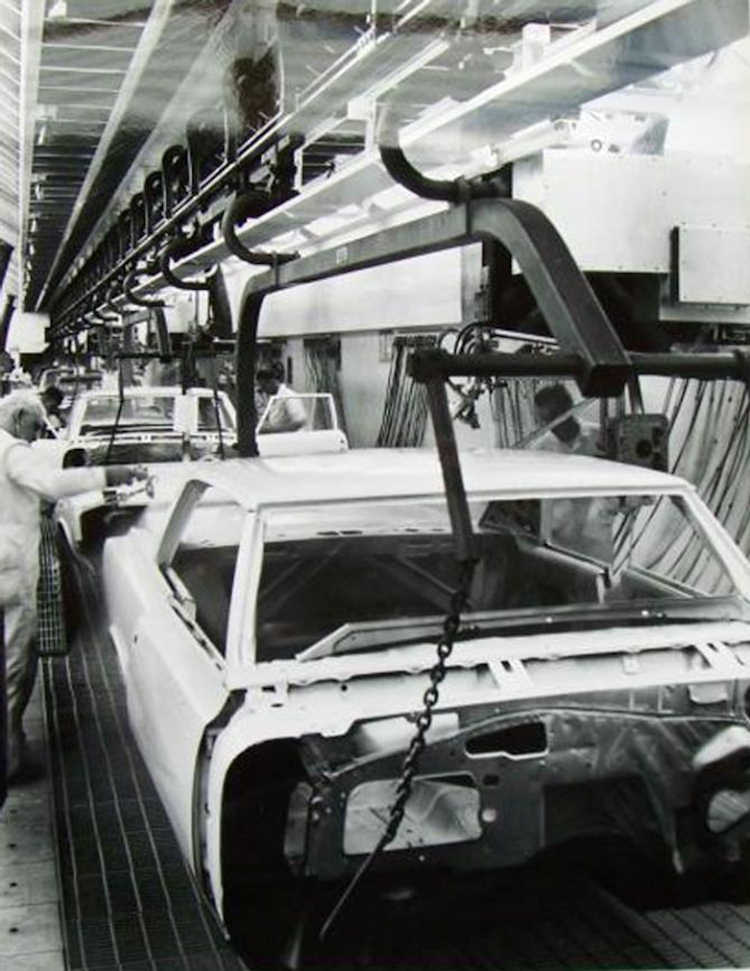 Note the overspray and chalk marks on the firewall of the car in the photo above. This area would be blacked-out later in the paint process.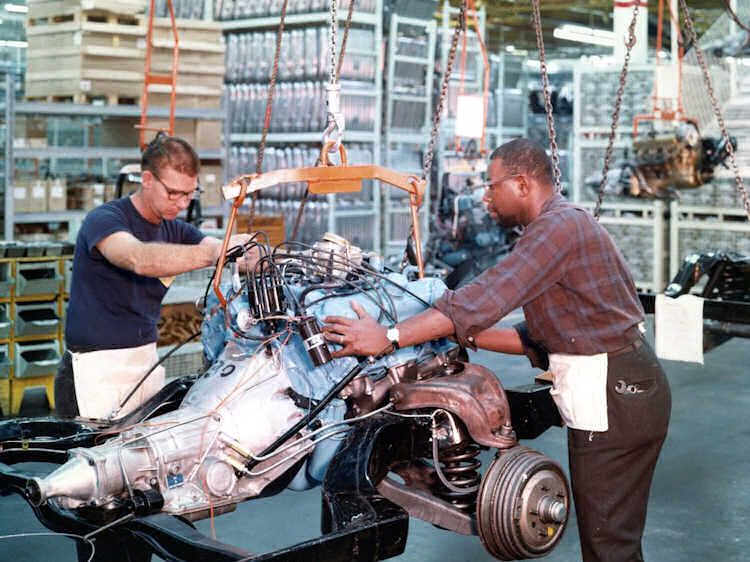 Mating of the engine and transmission combination to the chassis.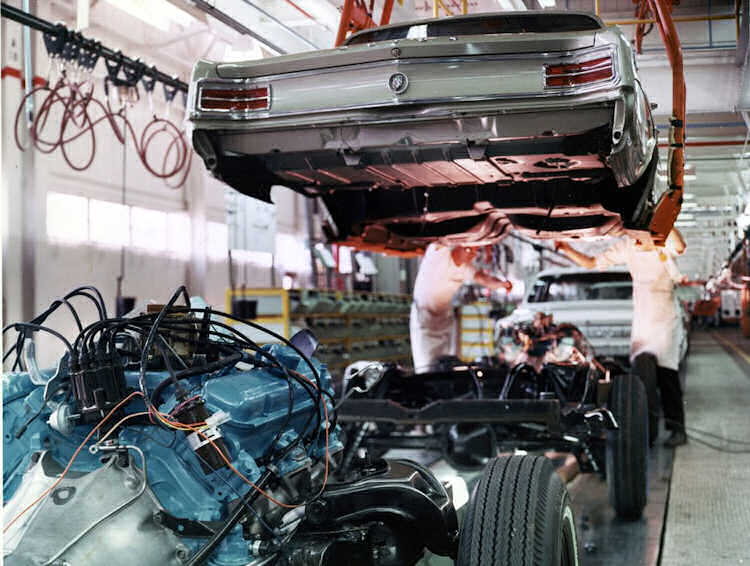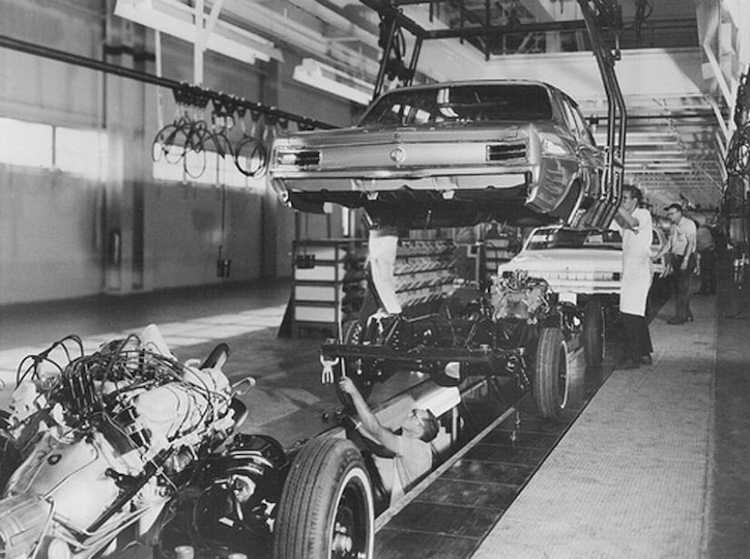 Known as 'the marriage' is when the completed body is 'married' to the completed chassis. Note the worker in the pit using a straight rod to align the body to the mounts.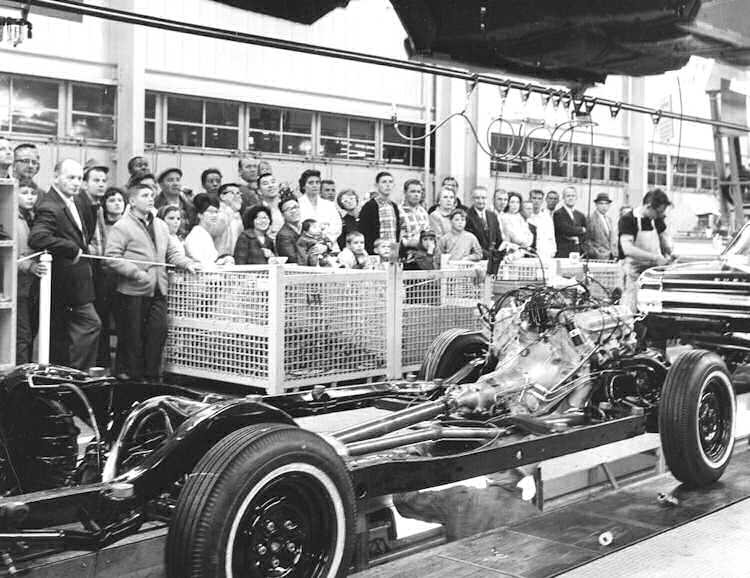 Tours were a promotion tool used by assembly plants to spark interest in the building process and is still popular today.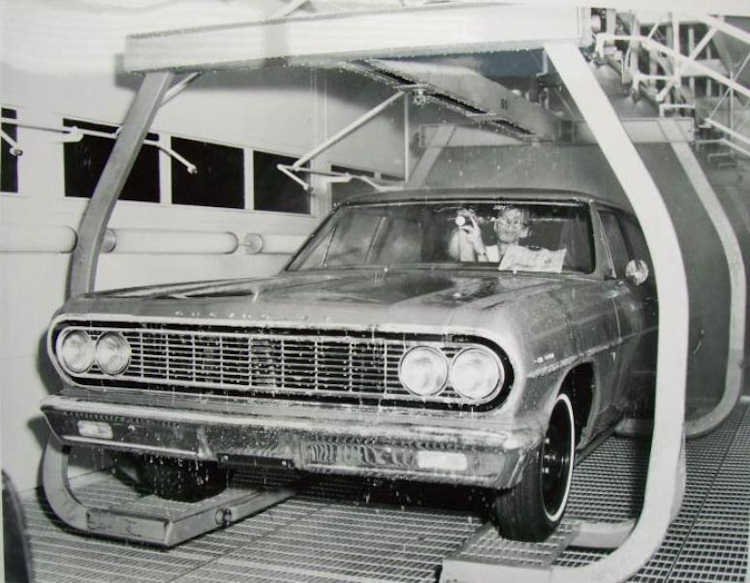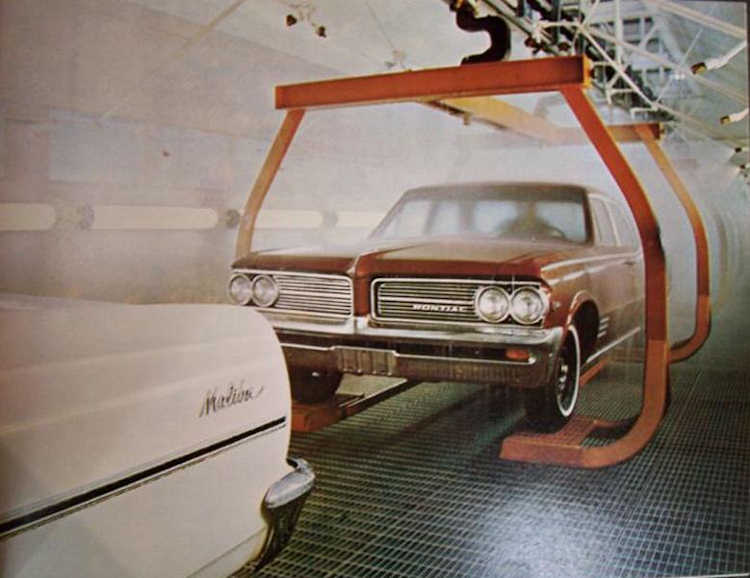 All cars were put through a shower to inspect for any leaks. Note the Chevelle and Pontiac begin built on the same line.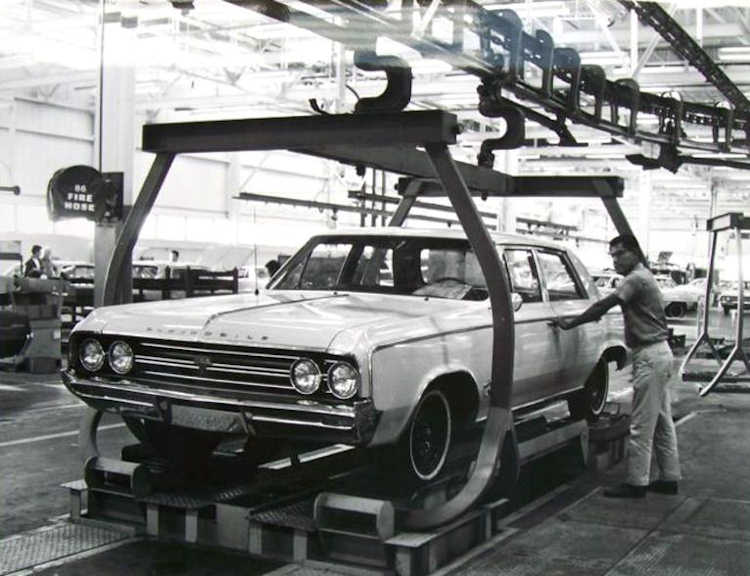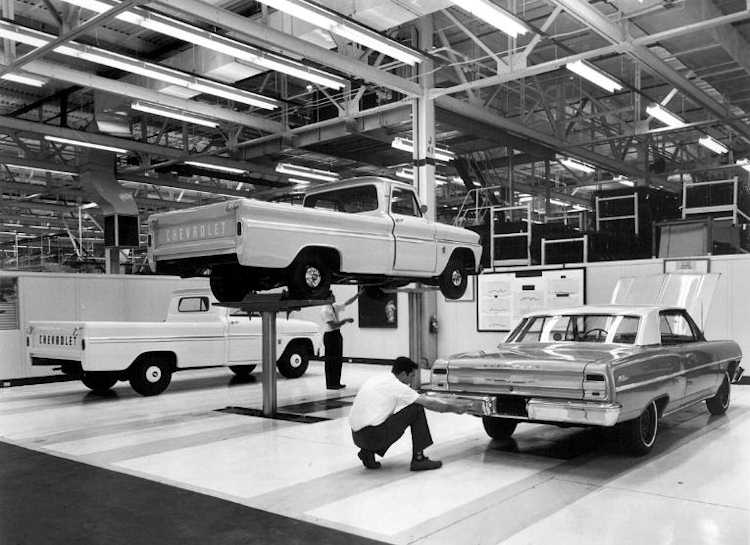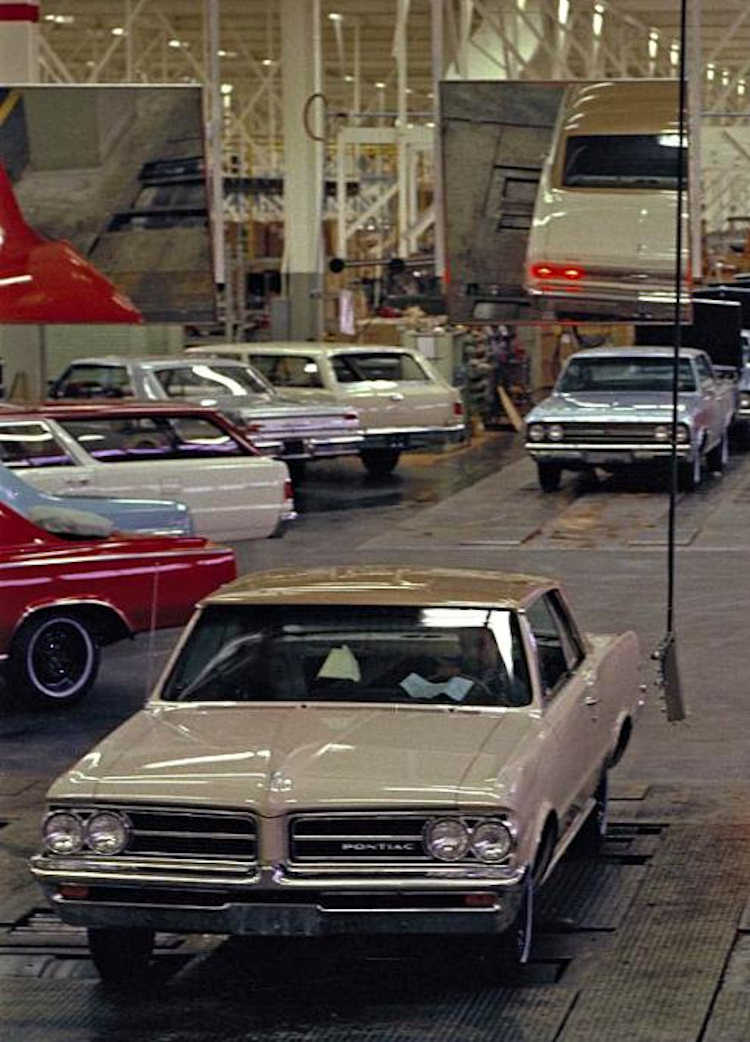 Cars awaiting possible repairs or parts that were not available but not important enough to halt production. Note the Pontiac above is missing the rear seat and package tray cover.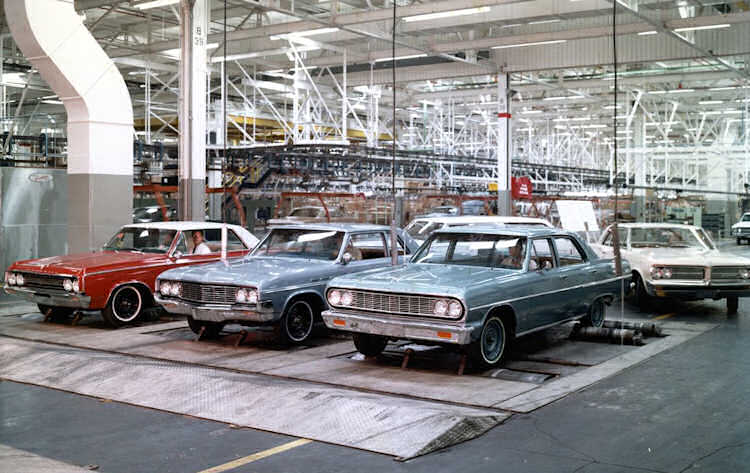 Cars getting final tune up and systems check before being trucked or shipped by rail to their respective dealers.