1959 - 1960 El Camino
Ok, so they aren't Chevelles and they don't even fit into the 1964 to 1972 model year range but 1959 and 1960 El Caminos are sharp in their own right.
If you have photos of your 59 or 60, email me at with photos/information and I'll expand the early El Camino area with additional information.
Here's a fine example of a 1959 El Camino currently living in Texas.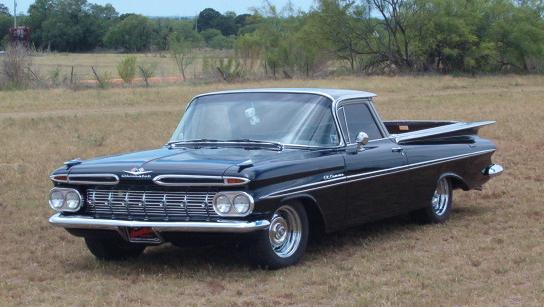 David & Sandra (no last name or location) sent this photo of their 1960 El Camino they've owned for 30 years.