1971 Chevelle Engine Photos & 402/454 cid Engine Production Numbers
[ 1965 ] | [ 1966 ] | [ 1967 ] | [ 1968 ] | [ 1969 ] | [ 1970 ] | [ 1971 ] | [ 1972 ]
1971 402/454 Engine Production
The L34 engine was dropped from the Chevrolet lineup of engines and in its place, the LS3 was used for all non-454 Mark IV engine sales. Figures are for Chevelle ("A" body), Full Size Passenger ("B" body) Camaro ("F" body), Nova ("X" body), and Monte Carlo ("G" body) platforms and are broken down as such.
The LS3 is a 402 cid Mark IV engine listed as a Turbo-Jet 400 and was available on all factory V8 wagons, the standard Chevelle series sport coupe and pickup, all Malibu series body styles including the Custom El Camino. The LS3 was identified with '400' emblems on the front fenders the same as the '350' and '307' emblems. When an LS3 equipped SS-optioned Chevelle was sold, only the SS emblem was used on the front fender behind the tires and no engine size was designated. This is also true of the two 350 engined SS Chevelles and only the 454 engine received any engine size designations. See the how to identify a 1971 Chevelle SS page.
LS3 figures: The LS3 is one of 4 available engines with the RPO Z15 SS Equipment option. Chevelle and Monte Carlo figures for this engine are broken out in the table below. Therefore the LS3 figures for Chevelles and Monte Carlos include all sales of the LS3, not just in combination with the SS Equipment option.
LS5 figures: The LS5 engine required the SS Equipment option, the two 350 cid and 402 cid engines could be ordered without the SS Equipment option. A total of 19,293 Z15 optioned Chevelles were sold.
RPO
HP
Transmission
Suffix
Production
Notes
LS3/MC1
300
Heavy Duty 3-speed manual
CLS
550
"A" body
550
Total LS3/MC1 Engines
548
Total LS3/MC1 Chevelles
99.6% of total LS3/MC1 engine/transmission production went into cars. The MC1 H.D. 3-Speed transmission was only available in the Chevelle.
002
Service Engines
LS3
300
Manual
CLA
02,935
"A" & "F" body
LS3/M40
300
TH-400
CLB
80,697
"A," "B," & "F" body
83,632
Total LS3 Engines except MC1
Total LS3 Car Production except MC1 Transmission
Chevelle ("A") and Monte Carlo ("G")
17,656
00,550
LS3/MC1
Full Size Passenger ("B")
64,182
02,935
LS3
Camaro ("F")

01,533

80,697
LS3/M40
Total LS3 Cars except MC1
83,371
84,182
Total LS3 Engines
83,371
Total LS3 Vehicles except MC1
99% of LS3 engine production went into vehicles.
00,811
Service Engines
LS5
365
Manual (M22)
CPA
3,148
Total LS5 Engines/Manual (M22)
3,035
Total LS5 Vehicles/Manual (M22)
96.4% of LS5 manual engines went into production vehicles.
0,113
Service Engines
LS5/M40
365
TH-400
CPD
12,234
"A" & "B" body
12,234
Total LS5/M40 Engines
Information does not clearly break down LS5 production with M40 TH-400 automatic transmission and combines both Chevelle ("A") and Full Size Passenger ("B") figures plus the M40 was available with both the LS3 and LS5 engines in the Chevelle.
LS6
425
Manual
CLA
04
"A"
LS6/M40
425
TH-400
CLB
10
"A"
14
Total LS6 Engines
00
Total LS6 Chevelles
14
Service Engines
These engines were used by GM engineering and public relations. No LS6 Chevelles were released as a regular production option.
Unknown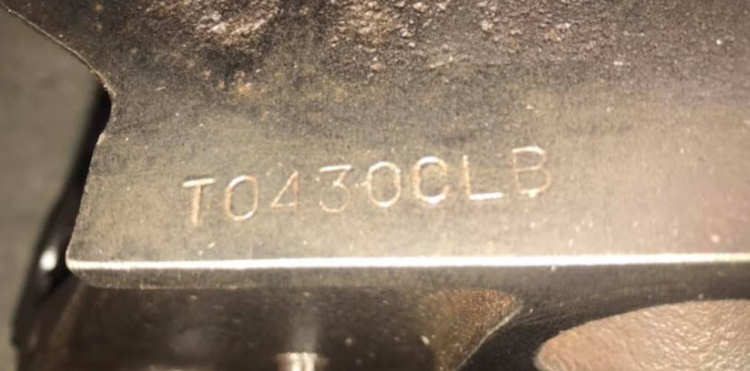 CLB ~ LS3 with TH400 transmission
Baltimore


CPA ~ LS5 with manual transmission



Note the unusual "9" in the partial VIN. This is a 307 engine for a Powerglide so it's unlikely someone would restamp this engine.
Kansas City


Cannot make out the engine date of the 1971 Monte Carlo LS5 but partial VIN is clearly visible. Note that like 1970 Kansas City tended to stamp the partial VIN 'upside down.'
Van Nuys - Los Angeles



CPA ~ LS5 with M22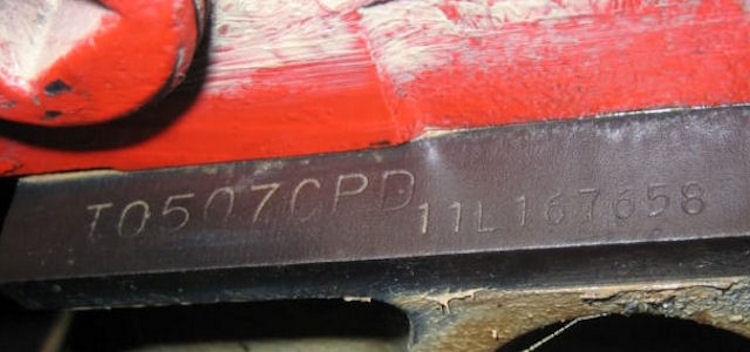 CPD ~ LS5 with TH400
Engine Photos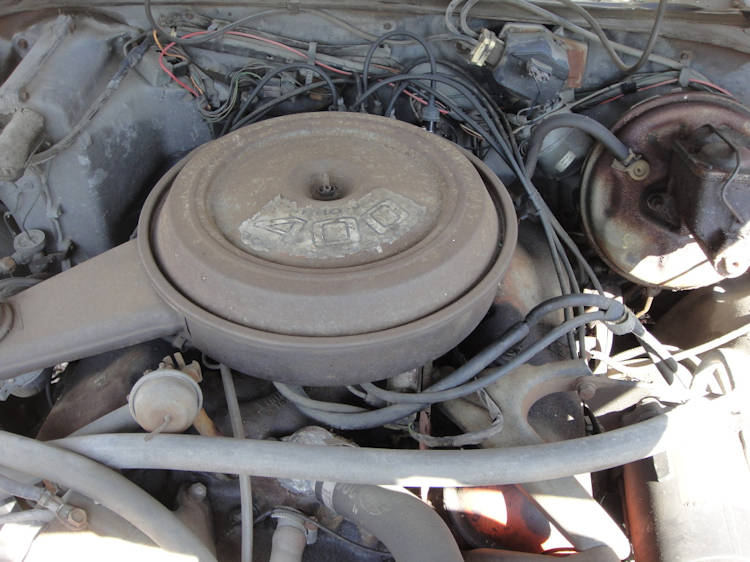 LS3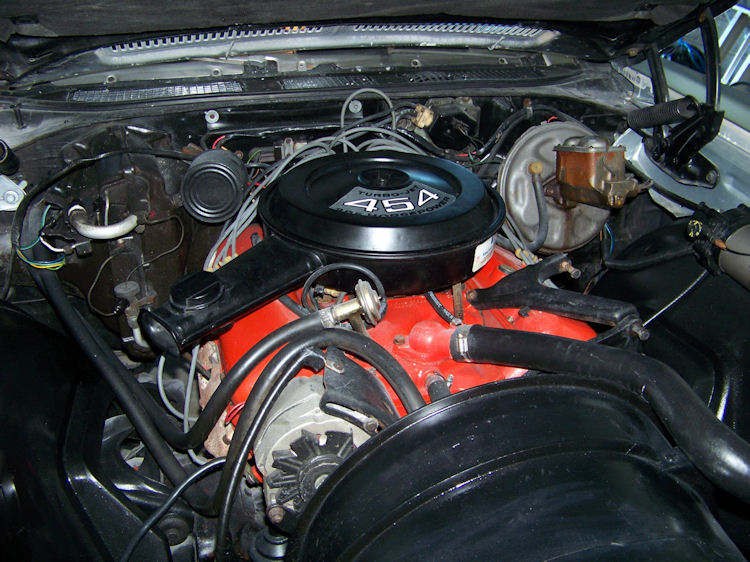 LS5 in a Monte Carlo SS454