1970 Potpourri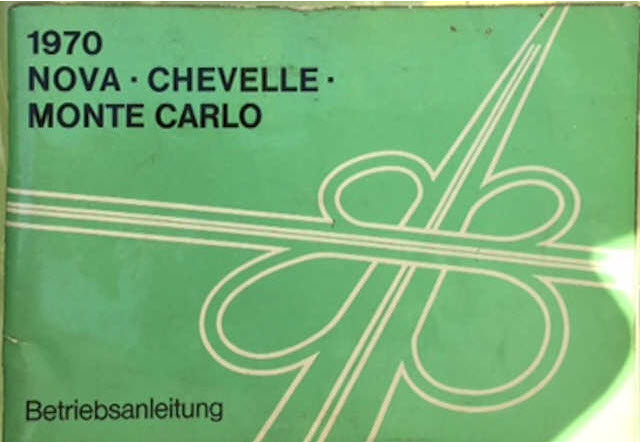 How about an owner's manual in German?
According to a Vintage Vehicles of Canada spokesperson, only a 1970 Chevelle sold in Quebec would have their owner's manuals in French, all other provinces would provide the owner's manual in English. If anyone has a photo of one in French similar to the one in German above, I'd like to post an image of it.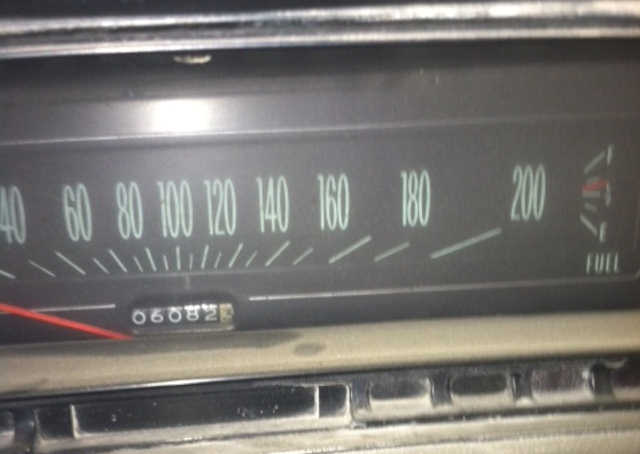 Goes right along with a speedometer in Kilometers Per Hour and corresponding body tag.
Bulbs and Lamps
Bulbs and Lamps
Number Required and Trade Number
Candle Power Per Lamp
Automatic transmission quadrant
Column, 1 - 194
2
Automatic transmission position pattern
Floor console, 2 - 1445
2
Back-up
2 - 1156
32
Brake warning
1 - 194
2
Courtesy - Instrument panel
Courtesy - Seat separator
2 - 631
1 - 212
6
6
Directional signal indicators
2 - 194
2
Dome
1 - 211
12
Generator indicator
1 194
2
Glove compartment
1 - 1895
2
Headlamp - Outer
2 - 4002
High beam 37.5W
Low beam 55.0W
Headlamp - Inner
2 - 4001
High beam 37.5W
Headlamp *
2 - 6012A
High beam 60W
Low beam 50W
Headlamp hi-beam indicator
1 - 194
2
Heater controls
1 - 1445
1
Instrument cluster
10 - 194
2
Luggage compartment
1 - 1003
15
Oil pressure indicator
1 - 194
2
Parking - Park
Parking - Turn
2 - 1157
2 - 1157A **
3
32
Radio
1 - 1893
2
Side marker - Front
2 - 194
2
Side marker - rear
2 - 194
2
Spot lamp - portable
1 - 4416
30W
Tail - Tail
Tail - Stop and turn
2 - 1157
3
32
Temperature indicator
1 - 194
2
Underhood
1 - 93
15
* Monte Carlo only
** SS-optioned Chevelle/El Camino for use with clear front lens and Monte Carlo