1970 Chevelle Miscellaneous Options
Several options were offered on certain models of 1970 Chevelles. Some of the more 'oddball' (and I use the term as an endearment) options are shown here.
RPO CD2 ~ Windshield Washer Fluid Level
This option included a float-type device in the windshield washer fluid container to alert the driver when the fluid was getting low.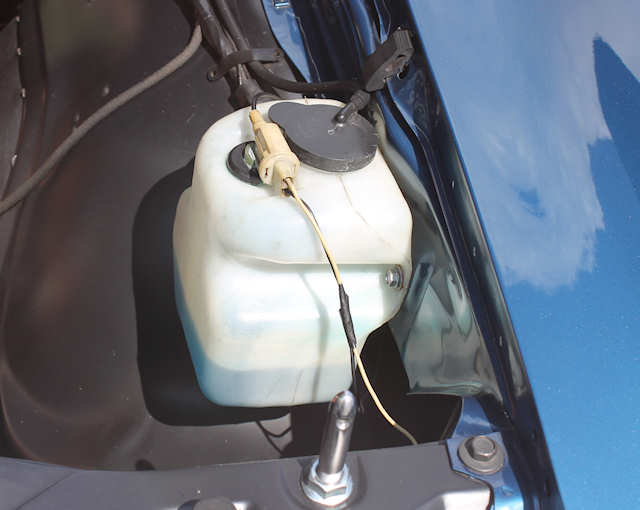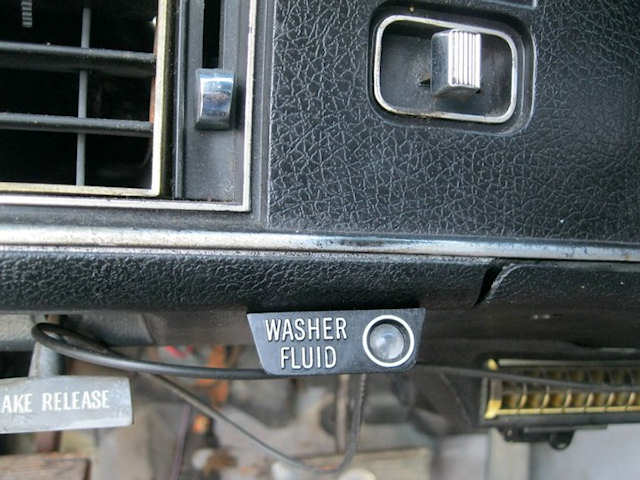 The Washer Fluid indicator is located on the bottom of the left side of the dash.
RPO U46 - Lamp Monitoring
This option used fiber optics to allow the driver to know when headlamps and turn signals were operating and had been an option since 1967. The rear indicator was deemed 'unsafe' and was dropped early in the model year. Even though the option is not shown available for El Caminos or station wagons since there was no place to put the rear indicator, it makes one wonder why it wouldn't become available once that obstacle was overcome by events.