SS396 vs. 396 Front Fender Bezels
| | | | | |
| --- | --- | --- | --- | --- |
| Month | Body Date | Plant | SS vs. SS396 | Model |
| August | | | | |
| September | | | | |
| | 09? | KAN | SS396 | Sport Coupe |
| | 09A | ATL | SS396 | |
| | 09B | ATL | SS396 | Sport Coupe |
| | 09C | BAL | SS396 | Sport Coupe |
| | 09D | BAL | SS396 | El Camino |
| October | | | | |
| | 10A | BF | 396 * | Sport Coupe |
| | 10B | BAL | SS396 | Sport Coupe |
| | 10C | KAN | SS396 | Sport Coupe |
| | 10D | KAN | 396 * | Sport Coupe |
| November | | | | |
| | 11C | BF | 396 * | El Camino |
| December | | | | |
| | 12A | KAN | SS396 | El Camino |
| | 12C | BAL | SS396 | El Camino |
| | 12D | KAN | SS396 | Sport Coupe |
| January | | | | |
| | 01A | KAN | SS396 | El Camino |
| | 01B | BAL | SS396 | Sport Coupe |
| | 01D | ATL | SS396 | Sport Coupe |
| February | | | | |
| | 02A | BAL | 396 (cast) | |
| March | | | | |
| April | | | | |
| | 04D | KAN | 396 (cast) | Sport Coupe |
| | 04D | BAL | 396 (cast) | Convertible |
| May | | | | |
| | 05B | BF | 396 (cast) | Sport Coupe |
| | 05D | ATL | 396 (cast) | Sport Coupe |
| | 05D | BF | 396 (cast) | Sport Coupe |
| June | | | | |
| | 06C | BF | 396 (cast) | |
* Suspect these were changed to the later style during restoration.
Group 2.575
Note the service replacement part number(s) are the same for the Chevelle as it is for the full-size passenger car.
Part Numbers:
Late style cast bezel - 3935901/3935902
Early style bezel - 3920873/3920874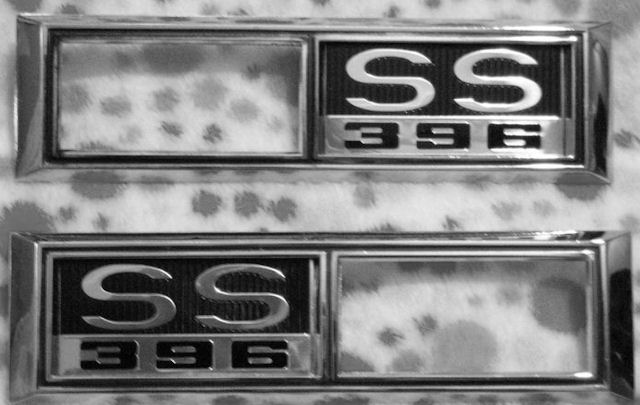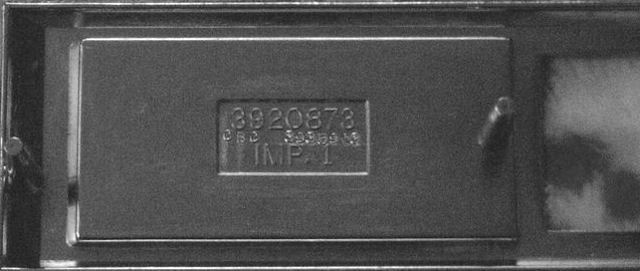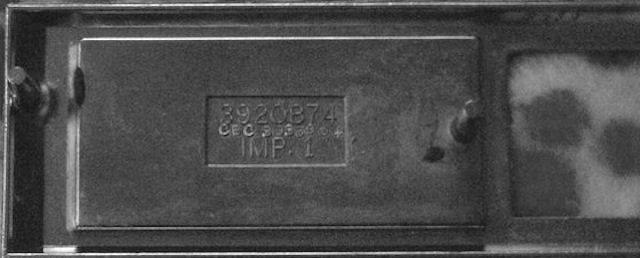 Foils:
396 - 3933021
SS396 - 3933020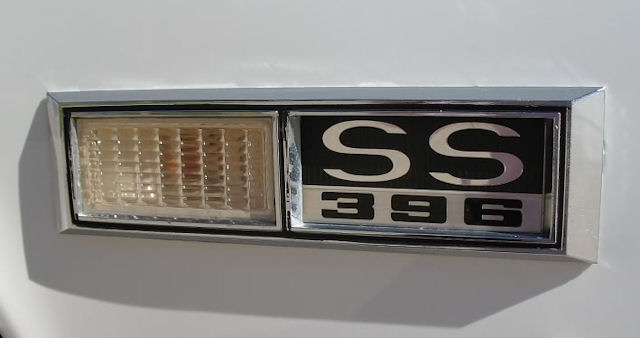 Early SS396 Foil and Bezel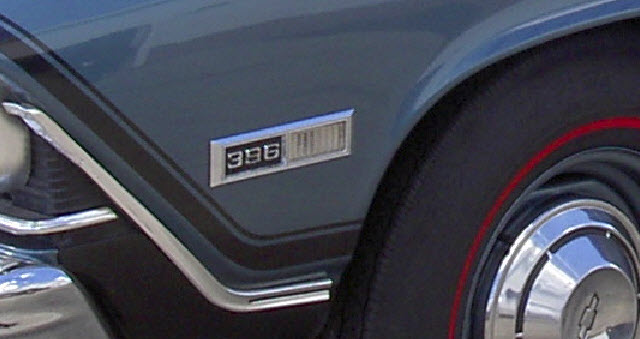 Late 396 Bezel
If you have any information on any cars with the SS/SS396 emblem, please let me know (be sure to include body date from trim tag, assembly plant, and body style) by contacting me here.
* Courtesy Bill Lessenberry