1965 Chevelle 'Ribbed' Insert
[ Return to 1965 Chevelle interiors ]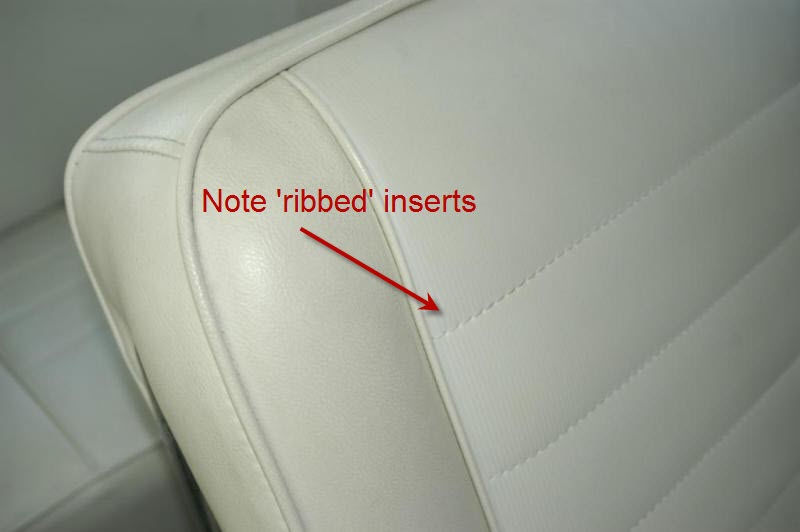 Prior to January of 1965, Malibu & Malibu SS seats had ribbed inserts while those after January were smooth inserts. No specific date is known so there may be overlap as old material stock was being used up.
Most aftermarket replacement interior covers are the later, non-ribbed, design.
Thanks to Ed Sharretts for providing this information.