1965 Chevelle Malibu SS 396 - RPO Z16
[ 1964 ] | [ 1965 ] | [ 1966 ] | [ 1967 ] | [ 1968 ] | [ 1969 ] | [ 1970 ] | [ 1971 ] | [ 1972 ]

AA ~ Tuxedo Black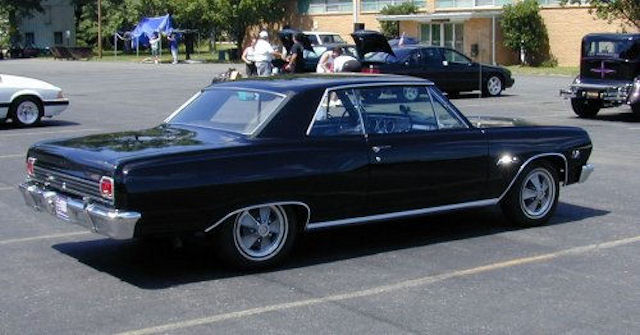 AA ~ Tuxedo Black * Courtesy Ed Sharretts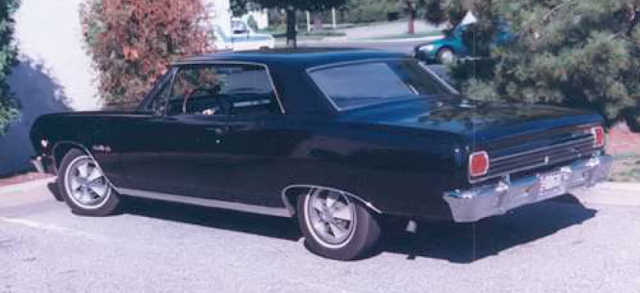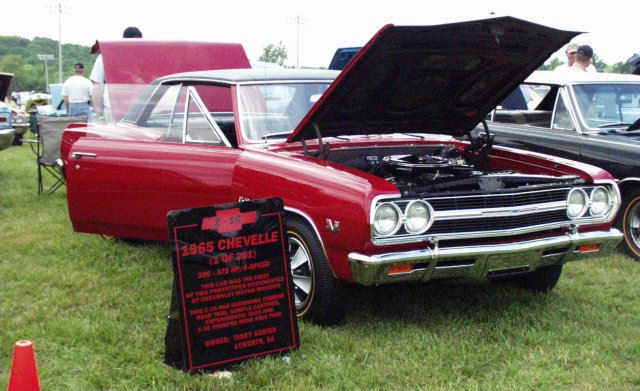 R6 ~ Regal Red, black vinyl top (test mule built in Baltimore)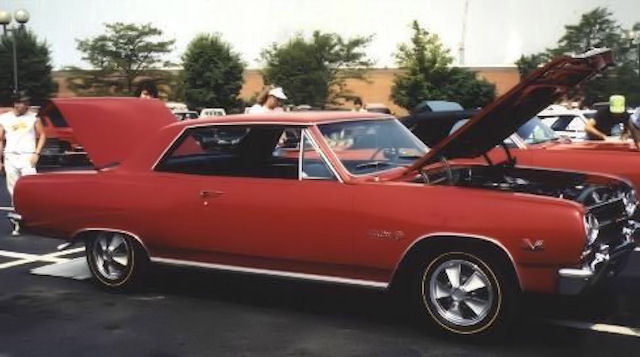 RR ~ Regal Red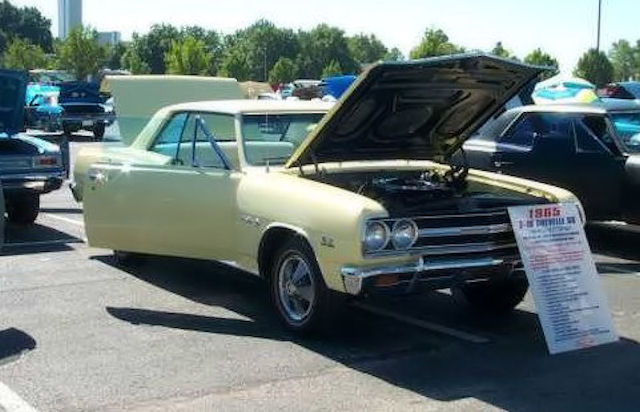 YY ~ Crocus Yellow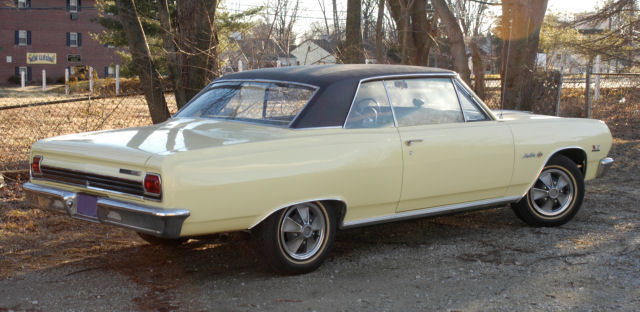 Y2 ~ Crocus Yellow, black vinyl top * Courtesy Ed Sharretts
The RPO Z16 Chevelle was only produced in Tuxedo Black, Regal Red, and Crocus Yellow.
Black vinyl tops were offered and only Black, Red, or White interior colors were available.
Mandatory Options Included:
RPO A47 ~ Rear seat belts
RPO A49 ~ Custom deluxe front seat belts w/retractors
RPO B70 ~ Instrument panel pad
RPO U50 ~ Vacuum power brakes
RPO L37 ~ Turbo-Jet 396, 375 HP engine
RPO M20 ~ 4-speed transmission, 2.56:1 low gear
RPO N40 ~ Hydraulic steering
RPO U16 ~ Tachometer
RPO U69/U79 ~ Stereo adapter with AM/FM radio
RPO Z13 ~ Remote control outside mirror
Other options available but not mandatory include:
RPO A01 ~ Tinted windows (all)
RPO A02 ~ Tinted windshield
RPO A31 ~ Electric windows
RPO C08 ~ Vinyl top
RPO N34 ~ Wood grained plastic steering wheel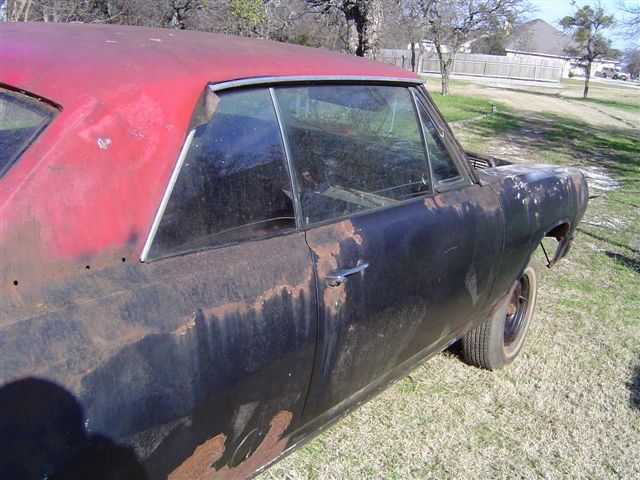 Recently found Malibu SS 396 in a field.
Click photo for more of this great find.
---
If you have pictures of your favorite 1965 Chevelle Z16 you'd like to share please contact me here.
Disclaimer: Paint colors depicted on this page may or may not be original. Many factors go into how any color is displayed on the Internet; lighting, age of paint, originality of paint, camera, etc. Colors and their sales names are shown for visual reference only.