Photos of random 1969 Chevelles. If one is yours and you do not wish to have it shown here, contact me with color of car and I'll find another.
** SUPPLIES LIMITED - GET YOURS BEFORE THEY'RE GONE **
1964 through 1972 Chevelle paint codes, interior trim codes, engine suffix codes, model production numbers, options, plant production numbers, rear axle differential codes, transmission codes, trim tag decoding, Warranty card (Protect-O-Plate) decoding, VIN decoding, gallery photos, and much, much more!

Thank you for your continued support. If you do find any broken links during the process, be sure to let me know (1) what page you were coming from and (2) what page you were trying to go to (check your browser's address block) to help me find the link in error.
Mission Statement: Striving to offer the most comprehensive decoding & information site on the classic 1964 to 1972 Chevelles to include all series and body styles. If you have information to offer, contact me so we can share that information with other Chevelle owners.
Select any year link for information on that year. Data supplied are for U.S.-built Chevelles unless otherwise noted.
Part numbers and casting numbers are NOT the same thing. Many part numbers and casting numbers of parts were used on several lines within the Chevrolet family so information found on this website may, MAY, pertain to other Chevrolet models such as Camaro, Nova, Corvette, and even full size models like Impala, Caprice, Biscayne, etc. but no claims of such are made.
My Macswebs domain is proud to host and/or do maintenance for these other Chevelle-related websites outside ChevelleStuff and all my Chevelle-Camaro-Nova-HHR Registries.
Website
Host Only
Host & Maintain
Maintain
Only
Heartland Chevelles
Omaha, Nebraska area
Mid-America Chevelle Club
Kansas City, Kansas/Missouri area
MuscleCar Restoration and Design
Pleasant Plains, Illinois
Queen City Chevelles
Springfield, Missouri area
Wichita Area Chevelle Owners
Wichita, Kansas area
Midwest Chevelle Regional Chevelle Show Information
Covers Kansas City, MO./KS. areas, Wichita, KS. area, Omaha, NE. area, and Springfield, MO. area
Chevelle CD
Chevelle reference CDs, Chevelle books and calendars
Visitors: Top 10 countries for February 2018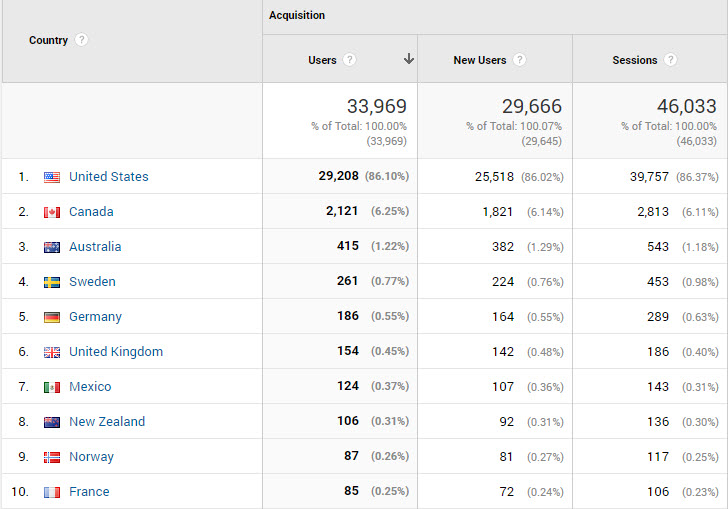 Visitors: Top 10 browsers for February 2018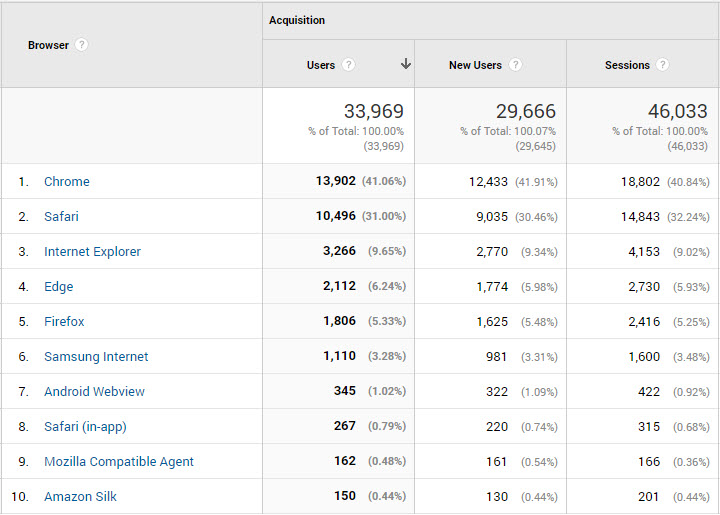 ---
Top 10 countries January 1, 2018 through February 28, 2018
Over half million visitors again this past year - I hope the site has been of some value to you.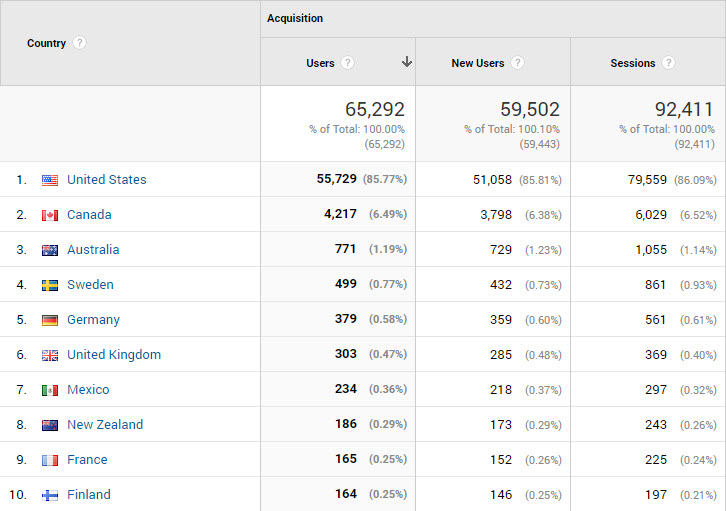 Sessions: The number of Sessions within the data range. A session is the period time a use is actively engaged with the website.
New Sessions: An estimate of the percentage of first time visits.
New Users: The number of first time users during the selected data range.
Audience >> Geo >> Location
Also check out my various Chevelle specialty registries by clicking any of the image links below.
ChevelleStuff's What's New Page - Updated 11/19/2017
Site Contributors list ~ My personal thank you to all that have contributed photos, articles, and other information to ChevelleStuff.net. This would be a much less informative site without your generous contributions!
Site financial donors - Donations welcomed. For commercial advertisers click here.
Looking for whimsical Chevelle artwork?
Fisher Body Number Plates (a.k.a. cowl tag/firewall tag/trim tag) are listed as trim tags for consistency since that is the term most commonly used.
If you find any information that is incorrect or incomplete and have documented proof of a correction needed (such as an engine or option code for a particular year), I'll be more than happy to update the site. Please contact me here.

I am always on the lookout for clear photos of Fisher Body Number Plates, scans or photos of Protect-O-Plates, build sheets, etc. for decoding and reference purposes only. If you have any of these and would like to share them with the Chevelle community, please contact me here me first without the attachments so I'll know what's coming.
How GM Built These Cars - From Start to Finish! ~ Camaros.Org
Mission: Find one black/black 1967 Chevelle SS with VIN 138177K189797
If you know the whereabouts of this car please contact me!

Last Updated on Monday March 11, 2019 11:56:55 AM -0500 CST

| | | |
| --- | --- | --- |
| Optimized for | | at a minimum resolution of 1024 x 768 with 1600 x 900 or higher preferred |