1969 Chevelle Power Teams
[ 1964 ] | [ 1965 ] | [ 1966 ] | [ 1967 ] | [ 1968 ] | [ 1969 ] | [ 1970 ] | [ 1971 ] | [ 1972 ]
Chevelle
GM's documentation is all over the place with their Power Teams charts. So far I've found three different ones with different engines and associated axle ratios.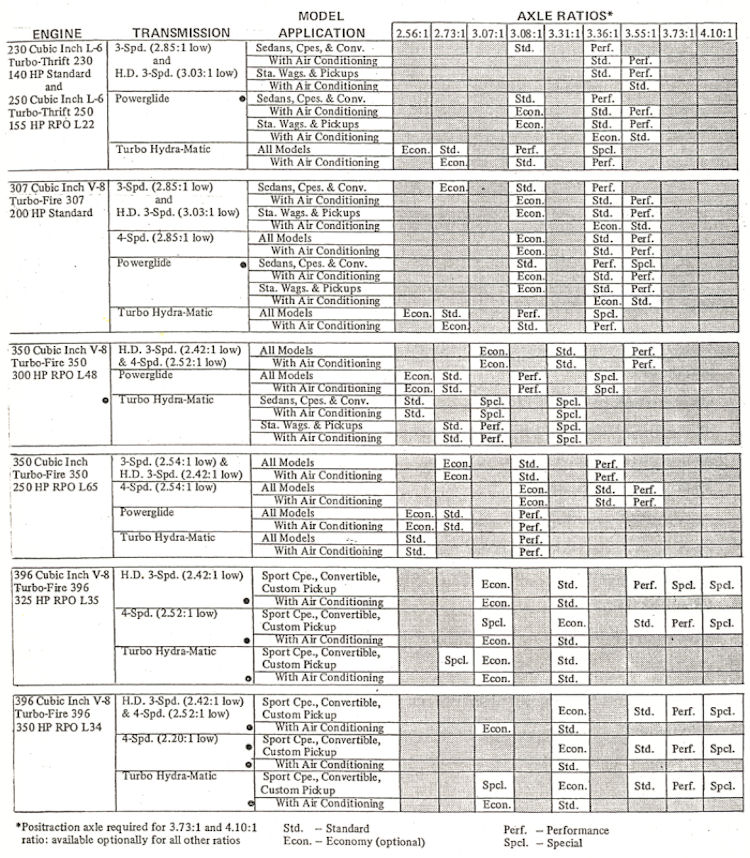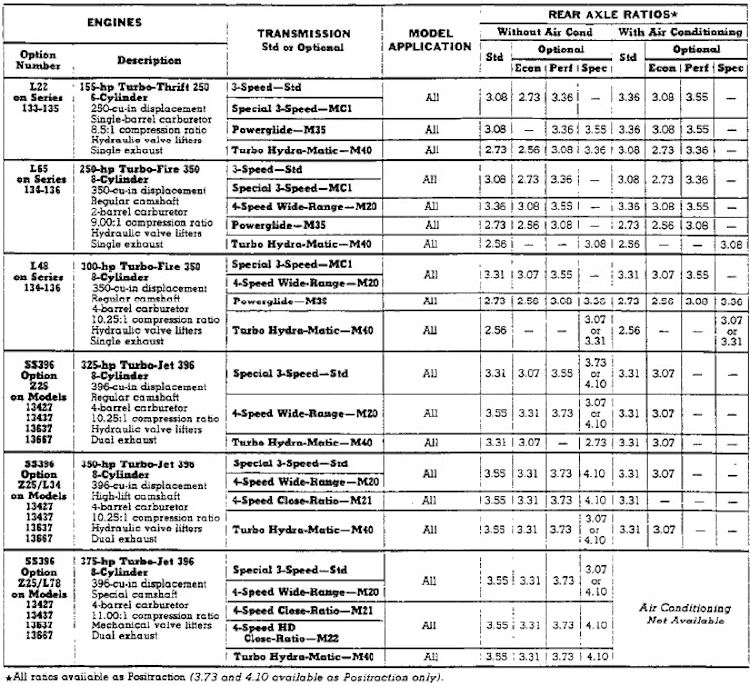 Note these two charts do not show the RPO LM1 350/255hp engine.

This chart shows the RPO LM1 engine but not the RPO L65 350/250hp engine.
El Camino